55 SEO Copywriting Tips for Rocking Content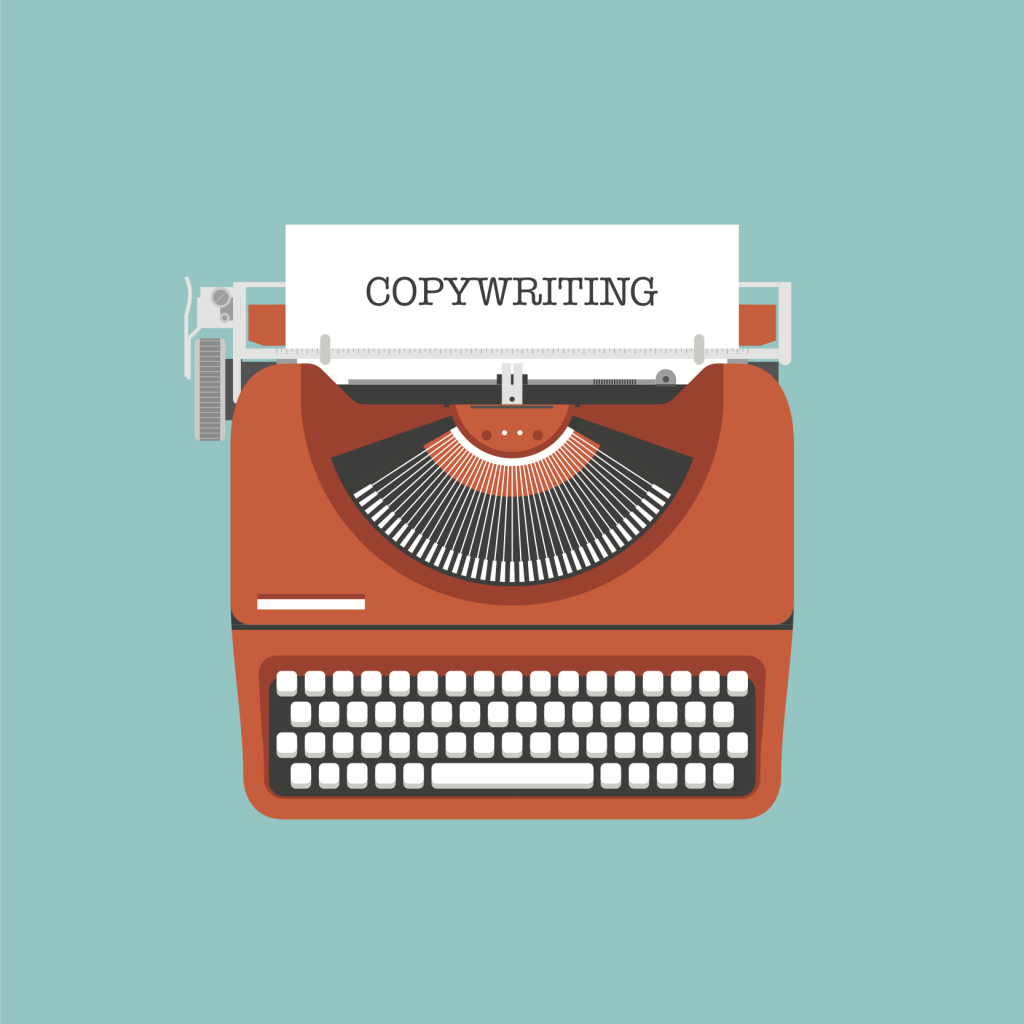 SEO copywriting refers to the art of writing copy that ranks well in search. It is relatively easy to do (if you have some experience), and it's an excellent way to gain valuable web traffic without spending thousands of dollars on paid advertising.
But it's not all about rankings and traffic. Writing search engine optimized content is also about engaging readers, building authority, and selling products. After all, what is the point of getting prospects to pages that do not serve a purpose?
To help you please both your readers and the search engines, we've compiled a list of 35 of the best SEO copywriting tips for rocking content, all of which are based on actual experience. We have also included a number of resources for writers and marketers.
Bookmark, share, and enjoy!
1. Know Your Audience
Knowing whom you are writing for is one of the best and most important copywriting tips anyone can give you. Your content can never really rank or sell if it doesn't appeal to a particular audience/consumer. Do your homework. It will pay off.
2. Craft Magnetic Headlines
An irresistible, well-thought-out headline gets your article read (c-r-i-t-i-c-a-l) and sets the tone for your content. It's also what makes an outstanding first impression. Throw some effective SEO into the mix, and BOOM… your content rocks, rolls, and ranks!
3. Number-Drop for Clicks
Really want people to read your articles? Use numbers in your headlines! Studies show that headlines with numbers (especially odd numbers) get more clicks. It's psychological; our brains love lists. In addition, they promise something specific and suggest readability.
4. Try Headline Formulas
Save time and still get clicks. Some of the best, most compelling copy titles are just modifications of old SEO copywriting headline formulas, so don't hesitate to take advantage. Here are 102 good ones that others have used with great success.
5. Use Subheads
A catchy headline reels readers in, but how do you get them to continue reading? Use subheads. Subheadings (header tags – h2, h3, etc.) make your articles 'skimmable' and guide readers through the text. They also describe your content to search engines.
6. Choose a Good Font
The right font (and font size) can make your copy easier to read and visually more interesting, increasing engagement. This is why copywriters and blog writers pay so much attention to copy cosmetics. Some fonts are also more 'web-safe' than others.
7. Check Your Case
Writing headings and subheadings in Title Case has become the norm, especially in blogging, but it may not suit every blog or purpose. Sentence case may be more suitable in some situations. Whichever case you choose, be sure to use it correctly and consistently.
8. Work in Bolds and Italics
Whether or not using bold and italics is a good SEO content strategy is anyone's guess, but making certain words and phrases stand out can definitely enhance readability. The more digestible your text is, the more people will read your articles.
9. Write More Content
Does longer content rank better in search? It sure does. Look at these studies by serpiq, seomoz, and quicksprout. Longer posts (1,500 words +) also enable you to provide more value for readers, which helps you establish authority and expertise.
10. Shorten Paragraphs
While longer blog posts and articles generally outperform shorter ones, longer paragraphs do not. Chunky blocks of text just bore and intimidate readers – not what you want. For best results, it is best to keep paragraphs short (2-4 sentences).
11. Don't Dock Long Tails
Ranking for terms with high search volumes can be tough, especially if your website is new. This is where long-tail keywords come to the rescue. By refining your keywords, you can minimize your competition drastically, as well as boost traffic and conversions.
12. Give Them Answers
Another way to take advantage of the long tail. When people have questions, they type them into Google. That is why Hummingbird came about. When you answer those questions insightfully and credibly as a content writer, your copy ranks, engages, and sells.
13. Power up Your Words
Great copywriters know the importance of using "power words" during content creation – they evoke emotion. Once you hit those emotional chords, you connect with and influence the reader. Additionally, power words tend to compliment keywords nicely.
14. Get Voice Active
Most content writers agree that using passive voice is one of several deadly copywriting sins; it makes your copy wordy and dilutes your message. Active voice, on the other hand, is direct, crisp, and energetic, which makes for persuasive writing.
15. Forget Keyword Density
Keyword density is a tireless SEO myth. While it is important to include strong keywords in your content and not "over-optimize," there is nothing indicating that search engines favor a particular density. Who wants to read keyword-stuffed mumbo jumbo, anyway?
16. Speak LSI
Rather than focusing on keyword density, you may want to pay more attention to LSI. Using related keywords, synonyms, and grammatical variations not only improves your chances of ranking in the SERPs, but it also prevents redundancy in your copy.
17. Talk Your Reader's Language
Do you talk like your readers? With blog writing, for example, it is best to adopt a conversational tone, using words and phrases that resonate with the target audience. As your readership grows, search engines will pick up on it, too.
18. Keep It Fresh
Updating your content regularly is important, for search engines and readers. Search engines favor posts that are more recent and relevant because that is what their users want. Your readers and prospects want the same thing – accurate, up-to-date info.
19. Cover Trending Topics
Since we are on the topic of freshness… Covering hot new topics and industry news is an excellent way to get to the top of the SERPs fast. Everybody wants to know the latest and greatest. You could even go the curated content route – but tread carefully.
20. Write Meta Descriptions
A lot of us ignore them because they take time to write. Nevertheless, good SEO copywriting is almost pointless without attention-grabbing Meta descriptions. They directly affect how much traffic a web page receives from a given search result.
21. Add Pics for More Clicks
Seeing that articles with photos, infographics, and other visuals get up to 94% more views, it's safe to say that not including visuals is a colossal mistake. They also hold some weight in terms of search engine optimization – if you optimize them correctly.
22. Try Video
Videos don't work for everyone, and some marketers argue that they do very little to help SEO. Yet, they can be an excellent way to boost engagement, sales, and conversion rates. There are pros and cons to using video. It's worth looking into.
23. Link Out
Links to relevant resources and references in the body of your copy can support key points and provide more value for readers. What's more, search engines view websites with outbound links to trusted blogs and sites as more valuable.
24. Link In
Linking internally is equally important. As in, interlinking the pages on your own website. Why do this? Because, like linking out, it adds value and improves user experience. Your internal link structure also affects the 'crawlability' of your site in search.
25. Give Credit (The Right Way)
Sharing information is what the Internet is all about. But do it incorrectly and you could start receiving threatening letters from webmasters and their lawyers. Plus, it can lead to search engine penalties. Learn how to cite authors and blog writers correctly.
26. Be Unique
Plagiarism is another thing that gets content penalized. Not to mention that people don't want to read regurgitated text. Be unique and original. Use plagiarism checkers to avoid unintentional duplication. Remember, "research" doesn't mean stealing.
27. Utilize Writing Tools
Why work harder than you have to? There are tons of handy tools online to help with your SEO copywriting, and most of them are free. All it takes to find them is a quick Google search. Here are 9 tools no online writer should be without.
28. Utilize SEO Tools
Likewise, many free search engine optimization tools and resources on the Internet can help copywriters with their content marketing. Here is a comprehensive list of the best SEO tools by Moz content astronaut Cyrus Shepard.
29. Make the Most of MS Word
Did you know that Word has a "Find" feature that can help you spot overused words, or that there is a text to speech feature that can read text aloud? Here are a few MS Word tips and tricks to get you started, but you may want to play around and see what it can do.
30. Proofread
You can write content that sings and dances, but one mistake and the grammar cops are all over you. Errors kill your credibility. Word processors don't catch everything and people slip up. Ask a friend to proofread for you, or hire a freelance writer.
31. Monitor Metrics
Tracking things like page views, bounce rate, and SEO, as well as likes and shares, can give you a sense of how well people and search engines receive your content. This can give you the insights needed to refine and replicate it. Check out these web analytics tools.
32. Keep a Swipe File
Every serious writer should keep a "swipe file," a collection of SEO copywriting templates, ideas, tools, and references, even keywords – anything that inspires you and helps you be more productive. It saves time and makes it easier to produce rocking content.
33. Remember the Call-to-Action
What is professional copywriting without an enticing call to action? It's how you get your readers do what you want them to do, which is usually the purpose of the copy. Many strong, high-traffic keywords make great call to actions. Win win.
34. Buy Blog Posts
Let's face it: not everybody is a writer. Even if you are, you may not have the time or desire. This is where a copywriting service can come in handy. A good blogging service or copywriting agency can handle the article writing and website copywriting for you.
35. Inbound Marketing Is the New SEO
How do you really get your SEO content to rock? You promote it! Get people to it. Ask people to read it. Encourage them to share it. Once search engines notice the increased activity, they will usually reward your efforts. The result is more sales.
Here's a list of the Best Link Building Tools you might want to check out.
36. Quote Influencers in Your Niche
By quoting influencers in your industry, you make your content more authoritative. Linking out to relevant websites is great for SEO.
Even better, it's how you make your content viral.
Reach out to influencers once your blog post is published. Some will share your post on their networks. That's the way to attract attention and get more traffic.
37. Mind Each Symbol in Your Description Tag
These days Google rolls out several algorithm updates per day. In the past, search engines cut description tags at exactly 160 symbols, but in the mobile age it's no longer about the exact numbers.
The general recommendation is to stick to between 150 and 160 symbols.
Be sure to explain early why people should be reading your post – in the beginning of your description tag – to make sure surfers actually get to see it.
And don't forget about the keywords. Bring those to the beginning as well.
38. Make an Information Sandwich
When writing a bullet list of 5 or more points, put the most important points at the top and the bottom of the list. The information in the middle is rarely noticed. Those vital points should also contain keywords, which will improve your content's ranking.
39. Use Captions Under Photos
Put a meaningful and descriptive caption under the photos or pictures you use, because people read those. This improves indexing and makes it possible to enrich your content with strong and matching keywords.
40. Put Click Triggers Near Buttons
Put text near the buttons readers should click. The text will act as extra persuasion. It works well when combined with a call to action. Click triggers include incentives, testimonials or deadlines (such as a "limited offer"). Those little messages will help to promote the conversion, as readers will feel more encouraged to take action.
Include the right keywords and link to the target page to create an anchor text that's relevant. This will positively affects backlinks, necessary for building internal links. In general, the usage of anchor text improves search engine rankings.
42. Repeat the Info
This doesn't mean you need to write a vital message twice in a row. Remind people of the main message you're trying to deliver. Online readers are easily distracted, and they may just skim through your post. State your call to action or other valuable info multiple times in your copy. You'll increase the chances of people noticing it and therefore improve conversion rates.
43. Encourage Social Sharing
Sharing on social media brings more traffic, earns more backlinks and basically spreads your content around the web, so more people know about it.
To make it easy for readers to share your content, place share buttons in convenient spots, or use widgets. Also be aware of which social media platforms your audience is using the most. Don't include ALL the options, so it's not confusing for them – you don't want to scare them off sharing.
44. Create Link Baits
Use link baits to grab people's attention. Provide users with free stuff, unique and valuable info or anything that will spark their interest. If you know your target audience well, this won't be an issue. The creation of effective link bait boosts traffic and leads to higher rankings.
45. Match Search Intent
You always need to make sure that the titles and keywords you use completely match the content you've written. When readers find your content, they want to get all the answers and in-depth info, without the need to visit other sites or go back to Google. Tell them everything: you'll keep people happy and it will positively affect the rankings.
46. Include Case Studies
Case studies drive more traffic and improve page rankings. Research-based content is preferable, because it's backed up by actual proof. Link out to case studies related to your topic or make one of your own to explain the main idea and purpose of your product or service.
47. Use Video Transcriptions
Video transcriptions improve indexing and usability, and add supplementary content. It enriches content with keywords, gives more ranking opportunities and allows people to "read" video if they're unable to listen. All you need to do is write the video transcription.
48. Get Rid of Irrelevant Keywords
When you research keywords for your future content and come up with the list, always narrow down the list and keep only the most relevant ones. This way you'll have higher chances of generating more traffic and ending up on top of SERP.
Along with a caption under the photo, also consider writing a descriptive alt text. This makes your content more accessible because screen readers read out this text. It helps to generate more traffic from the images you use.
50. Write an Introduction that Ranks
Deliver a brief message to readers to let them know what you're going to talk about. It'll save their precious time and they'll be more likely to continue reading. It's also a nice opportunity to include keywords for better rankings and link to other related posts.
51. Don't Try to Please Everyone
Concentrate on 20% to 30% of your target audience when writing a copy. Write content that's appealing to people who are most likely to convert. Narrow down your focus – and you'll avoid low conversion rates.
52. Create an Ultimate Guide
If you've got a complex topic to write about, consider creating an ultimate guide and dividing it into chapters rather than putting all your thoughts in one article. People usually scan through most of the content online, so they may miss the point you're trying to deliver. With an ultimate guide, you'll be able to cover all the details and make your readers come back for more. It improves indexing, generates more traffic and eventually leads to better ranking. Here's an example.
53. Make It Readable
The easier it is to read your content, the more likely it is that your readers will share it. Don't pack one paragraph with thoughts; dedicate one thought per paragraph instead.
Add white space between paragraphs to visually separate the ideas. The easier it is to consume your content, the higher the chance of it being shared.
54. Stop Rambling
Longer posts provide more value for readers, but only if they're of great quality. If you write a long article just for the sake of making it long, it's not going to work. Add more value to your words. If you can say something in fewer words, do so. Remember: quality will lead to your content being shared.
55. Build a Foundation First
When you have the structure for your future copy in front of your eyes, it's easier to decide what to do next. A well-planned structure makes your writing more effective. Think of the most strategic positions for keywords and links. In turn, this creates a better user experience and increases shares of your content.
Your turn. Did you find these copywriting tips helpful? Have we left anything out? Please share in the comments section below.