The TOP 100 Must-Read Internet Marketing Blogs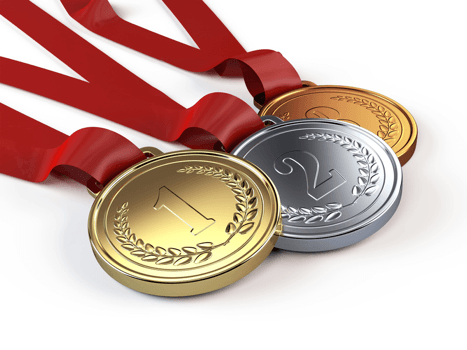 If you're anything like me – always looking for ways to save time, make the most of the resources you have, and stay on track with news and events in your industry – you need a quality reading list.
Thanks to the growing number of blogs popping up online, digging through the abundance of content to find resources that consistently provide value is challenging.
As you can see in the following graph from Statista, the total volume of posts and blogs is continously growing – and – yes, it can be easy to  miss important stuff from leading internet marketing blogs.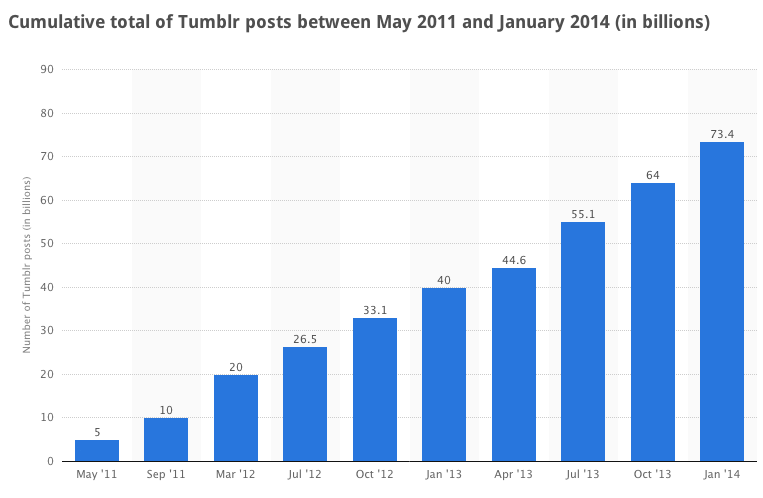 With the TOP 25 internet marketing blog list in your Feedly account – you'll have everything you need at your fingertips. All you'll need to do to stay totally informed is check-in to your feed periodically!
Here we go!
Blogs on Analytics
This is literally the best internet marketing blog on digital marketing analytics. Avinash Kaushik is the Digital Marketing Evangelist for Google, and the way he blogs about data-driven decision making has totally won my heart.
Very helpful when it comes to web analytics, marketing measurement and conversion optimization techniques. Daniel Waisberg is a leading expert and editor here and he gladly shares the knowledge with anybody interested in growth strategies.
Read Analytics Vidhya blog to be always aware of the latest news and trends in the sphere of analytics and gradually get better following tips and advice given here.
With rich background in economics, management and finance, Bill McBride (a founder of Calculated Risk) delivers accessible and concise summaries of all the economics data and development, which makes this blog an outstanding source of information for those interested in marketing analytics.
Blogs on Content Marketing and Content Creation
Unless you've been living on the moon, you've surely heard of Brian Clark and Sonia Simone. Their site is a must-read internet marketing blog about content marketing and copywriting. Looking to create more compelling and engaging content? Just follow Copyblogger.
Copyhackers is a great resource on creating copy that converts. It offers great, professional advice and tips that are completely actionable, making it a must-have for your internet marketing blogs reading list.
This is a very inspiring blog on content marketing and blogging, based around John Morrow's advice and tips. He also has a free eBook on headline hacks – I've found it insanely useful!
8. The Sales Lion
If you've heard of Hubspot and Content Marketing, you must have heard of Marcus Sheridan, the "pool guy." Sheridan is an inspiring speaker who honestly shares his marketing wisdom on how to get your business out there, and finally start blogging!
Demian Farnworth is passionate about writing clear, concise and compelling copy. This skill is harder than you think, but reading his blog is the perfect place to hone your abilities.
MarketingProfs offers a massive library of tips on all things related to digital marketing, and content creation. This site is a one-stop shop for all of the tips and tricks a modern marketer should know.
In her blog, Heidi Cohen shares all of her marketing experience in order to improve your own. Articles, posted in Actionable Marketing guide are full of practical tips and valuable insights on social media, content marketing and mobile you'll surely find helpful on your way to becoming a successful marketer.
This blog will come in handy if you want to get the most of your content marketing. It shares informative case studies, infographics, expert advice, tips and answers to the popular questions about the process of creating content and how to make it more efficient. This is a go-to place for every marketer.
Kristi Hines in her capacity as a writer provides tips for people who are into social media marketing and blog marketing. With its nice breadth of coverage, you are bound to succeed in your search for professional marketing advice.
14. Matthew Woodward
Tips and pieces of advice for personal, expert, and business bloggers. It covers a vast variety of topics: from link building and traffic generation, to optimisation of conversion rates and improving content marketing strategy. The blog can literally serve as a ladder helping you to build a successful online business step by step.
Duct Tape Marketing Blog will fill your newsfeed with articles that cover all the possible aspects of content marketing, from tips on how to conduct a research to advice on how to cope with any type of clients.
ClickZ is a true goldmine of marketing news, opinions, research, advice and commentary for everyone who wants to improve their content marketing experience.
This resource will provide you with help on your path of getting better at content marketing, social media, digital analytics through expert advice, sound recommendations and insights based on personal experience of the best experts in the industry.
Alltop can act as an excellent source of content marketing knowledge. It will provide you with top stories and personal experiences that will help in developing your own skills and become an expert in the field of content marketing.
Digiday is a must-read resource for all the influencers interested in content marketing. It shares deep industry knowledge and experiences, covers the latest news through high quality publications and provides honest insights.
In his informative blog, Seth Godin shares the knowledge of creating content, improving creating skills and many other aspects every marketer should know. Check out Seth's blog to find out what else he has to offer.
Post Planner is a blog you need to follow if you want to get the most of your content marketing strategy. You'll know how to increase efficiency, how to make data-driven decisions and make your content maximally effective with the help of this blog's posts.
This great blog is full of digital marketing insights and expertise delivered by marketers and for marketers. It's also a go-to place if you need to find inspiration.
This is the place where you'll find out how to build a successful marketing program through inspiring communication with the community. Here you can find the answers to your questions and discuss the marketing issues together with the other members.
If you learned modern marketing and now want to master it – Oracle Marketing Cloud will ease this process for you. It covers the latest trends in marketing strategy and innovations, so you definitely should look at it to bring the quality of your content to the next level.
Experts and contributors of The Raven Blog will tell you about all the possible tricks to improve your content marketing, SEO and much more.
This site is full of insights, guidances and advice from experts in content marketing. Content Marketing Institute will teach you how to create and use compelling content in order to attract and retain customers. It will also help you to build better content strategy.
ProBlogger covers all the possible aspects of blogging and content creation. If you're looking for a source of in-depth info on how to create content that captures attention and ranks – ProBlogger is a good place to stop by.
Experts at Smart Blogger are here to share numerous tips and tricks on how to improve your content so it's able to drive more traffic. With weekly updates, Smart Blogger will help you to greatly improve your blogging experience, deal with issues such as writer's block, increase your blog's growth and much more.
29. Become A Blogger
The materials shared on Become A Blogger will help you to create an actionable content that really makes a difference and turn your blog into a source of profit. Start following this site to be able to build an online business with a blog.
A detailed blog about improving websites and sales for experts, led by Peep Laja, who loves making websites better. He also started Markitekt, a company that uses data to help online shops and software services grow. Find tips on sales and marketing using scientific studies and extensive experience in the field.
Jason Acidre runs Kaiserthesage blog where he shares the results of his experiments with content marketing and search engine marketing, develops new and competitive content strategies, finds a way to create content on topics you're not really expert at and much more. If you want to get the freshest of the inspiring personal experiences, read this blog.
At Wistia Blog, you'll learn how to combine video and marketing and also how to make the most of it. Writers of this blog share a plenty of useful tips on what components you should include into your videos and how long should it be, how to better engage with your customers and what are the best ways to create videos for a specific platform.
Blog Tyrant is here to help you make the most of your blog and show you how to handle the process of creating content for it properly. Visit this site and you'll learn how to dominate your niche and get way more successful with your blog.
SEO Blogs
Moz has been the leading authority on SEO for years, and now they've branched into inbound marketing. Rand Fishkin has built the kind of community that we should all aspire to, and the Moz blog offers an almost overwhelming amount of fresh information on digital marketing.
This is one of the oldest and most-respected SEO resources online. It's definitely a must-read for the latest news.
Distilled is one of the most well-known SEO agencies in the US. Their content offers really applicable advice on what works right now in SEO.
This is one of the most reputable SEO resources to include among your go-to internet marketing blogs. Want to go deep with your SEO? Sign up for this blog!
In this blog, you'll get SEO copywriting and content marketing best practices that your business can benefit from. Reading this blog will help you not only write engaging content but also get this content ranked well by search engines.
Always helpful and abundant with topics, SEO.com is a smart resource for those willing to hone their marketing skills. Learn how to increase traffic, establish firm connections with customers and outrun your competitors on the field of SEO content creation and conversion optimization.
This blog will tell you about SEO techniques that will increase your traffic, give advice on how to modify your content in order for it to get higher rankings and how to get the most of using SEO tools.
Visit Seer Interactive Blog to get a plenty of useful SEO tips and advice, such as ways to make an effective outreach, methods of using SEO tools to get valuable data and more. Reading this blog will greatly improve your online marketing experience.
This blog includes articles about finding keywords, creating links, basic SEO, increasing website visitors, SEO tools, reaching out, and more. The Ahrefs Blog teaches you how to improve in SEO and marketing with detailed guides, real examples, and opinions from both marketers and experts. Ahrefs offers a complete set of SEO tools, free educational content, and a dedicated community and support team.
TopRank Marketing Blog will provide you with top notch tips, tricks and advice on SEO, along with the latest news and informative insights. Add this blog to your feed to know how to get higher rankings.
Check out Search Engine Journal and you'll agree that this is a blog worth following if you want to get the most of SEO and more, because it shares the advice from the best experts in the industry. News, reports, observational and argumentative articles – this blog has it all. Not only that, but the creators of this blog also run conferences, where knowledge is shared from the first hands.
With daily updates of Search Engine Land you'll always know what's going on in the world of SEO and what are the best practices to make your internet marketing strategy more effective. This is a big and competent resource that's worth following.
If you'll start following Search Engine Roundtable, you won't miss a single piece of news, advice and tip on how to get the most of SEO, while saving time on the research at the same time.
This blog shares an immense amount of tips, tricks and advice on how to improve SEO. If you want to know how to generate more traffic, earn high rankings and successfully build links, read this blog, you'll see that it has much more to offer. You can get advice on SEO analytics here as well.
Wordtracker Blog is a place where you can get a plenty of useful info about the various successful SEO practices, numerous advice and opinions that will help to enhance your internet marketing experience. The great thing about this blog is that all the tips are tested and has proven to be working, so you can use them without the shadow of a doubt.
Glenn Allsopp uses his blog to help people get better with their internet marketing and SEO and start earning money. All advice he shares are based on his personal experience, so this is a go-to place if you're looking for tested tips that work.
Online Marketing Blogs
This is a must-read blog for marketers. You'll find practical, tested and vetted tips on content marketing, conversion optimization, and more.
John Doherty is an entreprenuer, marketer and leading blogger. Want smart marketing tips from the trenches? Sign up for this blog!
Do you love a data-driven approach to making marketing decisions as much as I do? This is what Unbounce is all about – conducting scientifically-sound marketing experiments to develop landing pages that convert.
QuickSprout is the go-to source for practical marketing tips, advice, and inspiration from Neil Patel. It's an outstanding resource for marketers at companies of all sizes!
HubSpot provides an overwhelming amount of marketing tips and advice that are professionally and conveniently packed for marketers at companies of all sizes. This blog offers an immense amount of value for both beginners and a more experienced crowd.
At Digital Marketer I stumble upon great advice quite often. This is my go-to place for advice on how to maximize your ROI, build and sell new products.
The line between marketing and user experience online is getting more and more blurry. When designing yor marketing campaigns, this blog can help you keep user experience in mind.
Love experiments? Add this blog to your feedly – and you'll get even more battle-tested tips and tricks.
CrazyEgg's focus is on data and marketing, specifically tips and tricks on things to analyze and monitor.
SproutSocial is a leading social scheduling tool, and their content is a fantastic resource on how to improve your social and SEO.
Internet Marketing Ninjas will provide you with the latest news, trends useful tips and expert advice that will make your online marketing way more successful.
One of the most relevant today's sources providing you with in-depth analysis and data from the latest digital commerce research. And apart from digital commerce, its coverage includes web design, search marketing, mobile and social media which is truly immense!
A blog that supplies its readers with thoughts on online marketing, social media, work culture and customer happiness.
The blog shares educative and inspiring tips that will come in handy for anybody interested in social media, modern content and email B2B marketing. It covers a vast variety of topics (including marketing automation, marketing strategies, lead management etc.) and shares the advice and thoughts of many industry experts.
A superb multi channel blog that helps you stay aimed at excellence in digital business, marketing and ecommerce. Get to know numerous insights and opinions of world-renowned analysts and experts of digital marketing. Econsultancy Digital Marketing Blog serves as a credible source of information, with numerous researches in the sphere and detailed reports.
Lots of fascinating interviews and great informative posts – the expertise of Chris Ducker is unquestionable when it comes to digital business management. There are podcasts, videos and infographics – you shouldn't wait to subscribe!
Amy helps entrepreneurs with their social media strategies and increasing the success of their online marketing efforts through her blog. She'll tell you how to strengthen online presence and gain more clients. You should definitely follow this blog to gain and successfully implement new knowledge in the sphere of online marketing.
Interactive and well-read in digital marketing, Portent is great provider of advice on SEO, PPC, social media and overall creativity. It serves as a good source of information both for big and small business owners.
The blog is focused on marketing, productivity, platform insights and automation trends. This blog's experts will also tell you everything they know about email marketing and marketing automation. A must-have for your email marketing needs.
The Scott Stratten's expertise on viral, social, and authentic marketing will be of great help to those wanting to build and strengthen digital relationships. Aside from Un-Blog, the site also features Un-Podcast, which covers the topics of branding, networking, customer service and public relations.
Litmus blog is a place where you can get a lot of valuable information on how to improve your Email Marketing. Follow this blog to make your email marketing campaigns more effective.
Cision Blog acts as a great source of the latest news for all those who are interested in online marketing. It shares the best practices, insights and experiences. Subscribe to its newsletter to be aware of all the latest events in online marketing.
In his blog, John Chow shares his own experiences and thoughts on how to be successful in online marketing, which makes this blog really stand out among the others. Visit John Chow Blog to find out how to start making money with blogging, improved SEO and much more.
Do you want to improve your online presence and make it more efficient? Pieces of advice and tips from WordStream Blog will show you how.
Experts at EventMB share the best experiences, trends and educational materials on how to get the most of organising events and improve your online marketing in general. The expertise in organising events makes this blog a unique and valuable source of useful information.
Follow Big Commerce Blog and you'll know how to strengthen and greatly improve your online presence. This blog offers daily ecommerce news, case study analysis and tested strategies for you to use.
This is a must-read blog that covers news, trends, tips and tricks in the online marketing sphere. If you want to get daily updates covering all the aspects of digital marketing, this site is for you.
Business 2 Community Blog is a place where you'll get an in-depth info on how to make your online marketing more successful than ever before. Learn how to increase sales, engage with your customers, boost conversion rates and much more.
The name of this blog says it all, so you know what to expect from it right away. It will provide you with advice on how to support your business with the blog or start making money out of the blog itself.
Brothers Bryan and Jeffrey Eisenberg use their blog to help you to improve conversion rates, generate leads, subscriptions and sales and enhance your online marketing in general.
David Meerman Scott, a writer and speaker, explains how social media changes marketing. He uses real stories and simple ideas, great for people who don't specialize in marketing.
Solutions Review brings together news and resources about business software. It collects, sorts, and makes top content to help buyers and sellers connect. In the last six years, Solutions Review has started 20 different websites focused on buyers. These sites cover a range of technologies like Cybersecurity, Big Data, WorkTech, Identity Management, Endpoint Security, Data Analytics, Data Management, Enterprise Planning, Business Processes, Cloud Services, and Network Monitoring.
Newsletters
Newsletters rock. To be effective at inbound marketing, you have to include email outreach. MailChimp's blog is a go-to place for tips on better email newsletters.
Want to know how to handle newsletters in the most efficient way and improve your ecommerce marketing? Shopify Blog will show you how.
PPC
Working with Paid Ads? This internet marketing blog has plenty of cool tips that really work!
SEMrush Blog will provide you with plenty of tips to improve your PPC marketing and build successful campaigns.
Rebekah Radice, a top social media influencer with awards, shows her skills in her blog. Her posts turn usual social media subjects into helpful advice for marketers. She also runs a podcast named Brand Authority, where she talks more about the issues she discusses in her blog.
Social Media
Social Media Examiner is the go-to place for social media tips and advice. With tons of regular contributors, it's both a leading internet marketing blog and a community center for both passionate social media gurus, and aspiring experts.
Jeff Bullas blog on social media marketing and writing. A leading digital expert, his thought leadership and articles generate conversations all around the web.
Subscribe to this blog and save yourself hours of digging through literature on marketing businesses. Derek Halpern provides you with valuable content and splendid how-to's related to persuasiveness and product profitability. He also offers good tips on sharing valuable content to build your network and clients' trust.
Mari Smith is known as the 'Queen of Facebook.' Her blog about Facebook shows why she deserves this name. She shares the newest trends on Facebook to give fresh tips for today's social media marketers, including a lot of advice on video marketing.
The infallible choice for Facebook marketers and entrepreneurs who are eager to advance in Facebook advertisement. The blog updates its news and tips on a daily basis.
Loads of original and never-get-stale content to help you with traffic, engagement and conversion. Simple and comprehensive, it's sure worth of signing up.
This blog will provide you with the latest news and trends in the world of social media and digital marketing. Read this blog and you'll always know what changes are happening around you.
Hootsuite Social Blog shares the knowledge of social media strategy, provides valuable advice and tips you can use to greatly improve your brand, take advantage of various social media platforms and more.
Socialfresh is a place where you can get inspiration and find out how to chose social media strategy that will drive the best results.
DreamGrow focuses on social media for content marketing. It helps both content makers and marketing planners learn how to use social media to develop their businesses and personal skills./p>
Aaron Lee, a social media expert from Malaysia, shares his business knowledge with over 500,000 readers globally on how to use social media to expand a business.
In her blog, Jenn Herman shares everything she knows about social media marketing, including case studies, reports, tips and advice. Follow her blog to start gaining success immediately.
For smart and straightforward tips and opinions on using social media and doing business online, read Amber Naslund's blog.
Peg Fitzpatrick uses her blog to share all her knowledge about the social media marketing, tell about tested strategies, ways of becoming more efficient and much more. This blog is definitely a must-read.
This top-rated marketing blog is by Donna Moritz, an Australian who plans content strategies. She writes about improving storytelling through social media.
102. Bonus: and don't forget Writtent.com – we are the go-to place for quality content that simply works for your business. We include tons of marketing and writing tips!
Which blogs did you find the most useful? Do you have favorite internet marketing blogs that aren't mentioned in this list? Share your thoughts in the comments!