25 Tips for Effective Website Copywriting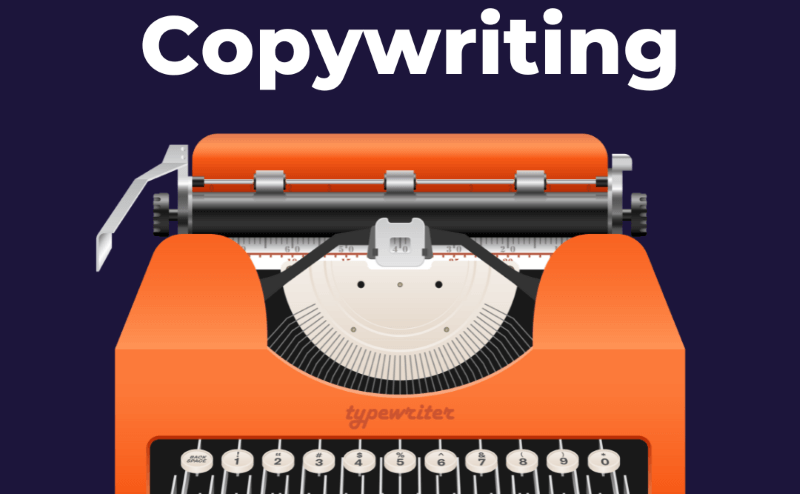 Like a good handshake, well-written website copy conveys professionalism, promotes trust, and engages the other person. The value of successful SEO copywriting can't be overstated, but although some professional copywriters have an innate knack for content writing, the art of effective copywriting is one that can be easily learned. Following are some website copywriting tips to help you create masterful content.
1. Research first
A website's intended audience should determine the overall tone of its content. Researching with analytics can help determine your audience's internet behavior. Searching for similar products or services on the internet can help you determine how customers might perform a search for your organization. Also, look at the content on successful competitors' sites; never plagiarize, but view competitors through a customer's eyes.
The human element can factor strongly into a consumer's decisions, and everyone loves a good story. A website is often the first point of contact, so use it to build a relationship by telling the story of who, what, when, where and why. Write professionally, but don't be afraid to add character and emotion so readers can see the human behind the curtain.
3. Keep it simple.
While you might be familiar with an industry's jargon, potential customers probably aren't. Write professionally but in a conversational tone, as though you were describing your business and products to an interested uncle.
4. Be accessible.
Hopefully, at some point the reader will be ready to become the customer and they need it to be easy. Whether leading them to a storefront or a contact form, give your reader an intuitive path to follow by placing links in prominent positions on every single page of your website.
5. Answer questions.
Anticipating an audience's questions and answering them succinctly is vital to gaining their trust. At the very least, tell them why they should choose your products or service, where they can buy or sign up, and what to expect when they do. It can't hurt to also tell them how they will be treated after the fact.
6. Make it skimmable.
Your reader has a very short attention span. According to a recent study, internet users typically read only 28 percent of the words on an average web page. It's unlikely that the vast majority of internet users are speed readers, which means that most of a site's content is being skimmed. So how do you make it easy for them to digest the pertinent information?
Use short paragraphs with lots of white space around them
Bold anything really important
Make friends with the bullet point list
7. Separate pertinent information.
Separating the most vital information on a page into boxes and headers showcases the content that is most likely to sell them on your products and services.
Relevant images inform readers about a business and place a visual exclamation mark on important information. Images are also great for separating blocks of texts. Bonus: images containing useful or engaging information can prompt your readers to share it with their social circles, thus increasing your site's exposure. Check out this blog post on using visual content.
9. Cite your sources.
Number one in your field? Really? If so, and you can prove it, then by all means do. The internet is flush with businesses claiming to be the best, fastest, or most reliable around. These overused terms are no longer useful unless they can be backed by credible sources. If your business stands out because it has longevity, has received notable awards, or can lay claim to rave reviews, let your reader know and show them valid sources.
10. Know your SEO, but don't let it ruin you.
Yes, keywords, meta descriptions and H1 headers are all important. However, as algorithms come and go the only constant is good content. If you sell wedding cakes in Denver, you definitely want to use that key phrase along with variations, but those keywords should be written into your website copy naturally. Unnatural attempts at SEO will not only turn potential customers away, eventually you will be ignored or even penalized by search engines. Relevant and authoritative content floats to the top. Write for longevity.
11. Inform, don't sell.
This one can be difficult but it's worth taking the time to master. Although the screaming car salesman would have you believe otherwise, nobody wants the hard sell. Your potential customers can make their own decisions, and if you've written informative content and presented it in an appealing way, they will be more likely to choose you.
12. Share Your Content on Social Media
This tip works best when you know your audience and how to promote your content. To get the most out of social media, you don't need to cover every social media platform and promote your content everywhere within your reach. Instead, choose the 2 or 3 sites your target audience uses the most, and post your updates there. Find the best time to share the content – if possible, automate the posting process.
13. Bring a Positive Attitude
Your readers may not like it if you use negative words. And it's not about their personal preferences – it's about their psychology. That's why it's a good idea to rewrite your sentences so they show a positive attitude – go easy on words like "no", "don't", "shouldn't" etc. That doesn't mean that you need to get rid of those words completely – use them to add variety to your copy.
14. Back Up What You're Saying
It's important to appeal to your readers and to be emotional, but that's only the half the deal. You need the means to support your words. Use statistical data on the usage of your product or service. Share the results of different research studies and scientific findings. Describe beneficial features. Add links to reliable sources to leave your readers without a doubt that you know what you're talking about.
15. Keep the Facts Coming
Many authors make the common mistake of thinking they can write objective, useful and appealing content based on one fact alone. They use this one fact as a base, and interpret it from different points of view. If your goal is pointless rambling – sure, stick to this tactic.
If you want to create effective copy that's beneficial for your readers – forget about that concept. Use a big idea as the basis for your copy, and fill it with facts.
16. Stand Out from the Crowd
This tip is quite simple; it doesn't need rephrasing. Your copy needs to be original. People won't read something they've already seen before somewhere else. You need to deliver a fresh piece of content, to share a new, unique and accessible point of view. No matter what you write about – a fresh look always wins. Always give your readers something new to learn about. They'll be grateful.
17. Plan Before Writing Your Copy
A good and detailed plan will help you to write effective, well-structured copy. Write it down or keep it in your head. Either way, it's important to have a plan to figure out what you're going to write about and detect possible issues before you make a start. There's no need to make corrections or rewrite the copy completely. Spend some time on forming the plan and it will pay off in the long term.
18. Talk Benefits
Determine what the customer will consider is the most valuable thing about your topic. This is the aim of your article – the way the product or service you're selling benefits the customer. Nothing else matters – neither the product itself, nor the service. People want to know how they will benefit. How can your content, service or product make them happier? Think of their values, too. Focus on the customer, and bring to the table all the benefits of what you're offering. Forget about bland descriptions of features. Turn every feature into a benefit for your reader.
19. Start with the Most Important
It's somewhat ironic to see this tip so far down the list. Nevertheless, it's still extremely important. Use the upside down pyramid structure for each of your paragraphs, and place the most important info at the top. Put the main idea in first position, and then go into more detail. This way, you'll deliver the message not only to readers who are already interested but also to skimmers who are likely to skip the later paragraphs.
20. Edit! Edit! Edit!
Always be ready to spend some time proofreading your copy. Giving your writing a once-over is always useful, especially if you're dealing with lengthy articles that contain a lot of detail. With a huge amount of content, it's very likely that you'll make small mistakes. But that doesn't mean that they'll go unnoticed by your readers – and that can become an issue. So it's better to check twice and prevent the problem than to deal with it later. Don't be afraid to make changes as necessary.
21. Avoid Exaggerations
Well-written copy doesn't need extra shine. So think twice before using hyperbole. Sure, a spot of exaggeration is not forbidden, but you need to know when and where to use it. Sticking to the facts can make your copy easier to read, and people will appreciate that. Even if your intention is to emphasize core values, there will be readers who'll interpret it as unnecessary words.
22. Use Visuals
Content itself matters, but so does its look. Even the greatest copywriter will have zero effect if it's presented poorly. No-one will ever want to read if poor design gives you a headache – no matter how great the content. Be aware of how your publication is going to look. Spend time formatting the text and fine-tuning the design to make your copy look attractive.
23. Use Ellipses
Make use of … ellipses. They serve as a visual indicator for those who skim through the copy. Ellipses encourage a reader to stop for a while … and concentrate their attention. They make visitors want to read further, because ellipses can also be interpreted as an unfinished thought, which will inspire curiosity and focus.
24. Surprise Your Readers
A surprise can help you to make the message you want to deliver more persuasive. Readers will remember your content, which will increase the likelihood that they'll also share it with friends. Fresh ideas raise interest – and that's the key to success.
It's important to keep your readers interested. Don't let them bounce off once they've got what they wanted. If you have unique content or insights, encourage them to read on. Highlight the positives, but don't give away all the secrets.
Effective website copy flows naturally and helps the reader in their decision-making process through a combination of information and emotion. These tips can help you create website copy that is moving and memorable without being lengthy or elaborate.