60+ Creative Marketing Ideas for Small Business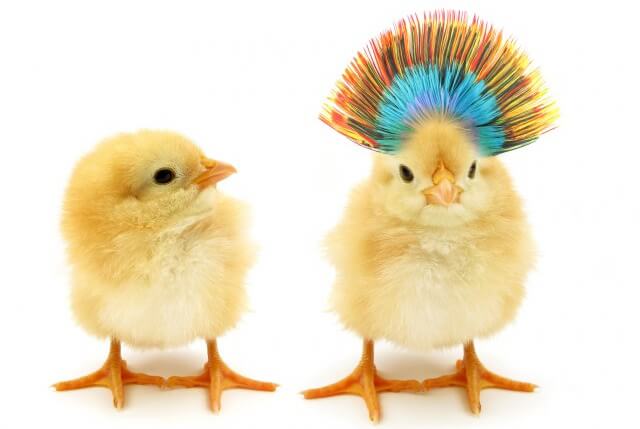 If you're a small business or new startup, you don't have money to waste on expensive advertising like your bigger competitors can. To compete on the same level but with a smaller budget, you have to market smarter.
Start by brainstorming with your business partners and connections to come up with several cheap outside-the-box marketing tricks.
This method produces ideas that are tailor-made for your business and already incorporate your key values and message.
60+ Creative Marketing Ideas For Small Businesses.Then, if you're really feeling stumped for ideas, consider these
1. Create relevant content on your website. Blog categories or an on-site article directory are excellent for this. Fresh and helpful content helps engage readers, build valuable links, attract leads and convert them to new sales.
2. Publish articles in trade or local magazines. Most people think published work is more valuable than a simple blog post, and articles cost less than advertising in the same magazine.
3. Reuse content. If you have great content but no one is consuming it, repurpose it. Blog posts can be collated into an ebook, a webinar recording could become a subscriber-only video, a magazine article could be reprinted and distributed as a booklet…the possibilities are endless.
4. Try article marketing. Publishing articles online creates good backlinks to your website, shows expertise, builds credibility, and more. It's also relatively affordable and easy to outsource.
5. Write a book or ebook. Books have more value than most other types of content and establish your expertise. You can sell them or offer them for free in exchange for email addresses.
6. Sponsor a local sports team. Send out a press release or feature article and get your logo on the team uniforms. This makes you a valuable community member and builds awareness.
7. Speak at seminars and teach workshops. You'll get publicity from marketing the event and from the event itself. Besides, you'll look more professional in your customers' eyes.
8. Enter business award competitions. If you win, you get a badge on your website and a lot more sales. Even if you don't win, you can still get lots of publicity if you place high enough and broadcast your participation.
9. Create your own business award competition. If there isn't a competition in your industry or there's no way you can compete in one, hosting your own unique competition creates buzz as other businesses scramble to win your award.
10. Host free events. Reporters are always looking for a good story. Give them what they want and get some free publicity by hosting a free event. You'll get more response if there's food or freebies involved. Use this list of 109 ways to get media attention to make the most of any event.
11. Network at your local Chamber of Commerce. This is a classic marketing idea for small businesses because it can yield big dividends. Association with the Chamber will make your events more credible, and you can find new partners or clients, or discover opportunities to teach or speak.
12. Join associations and use the provided resources, including local networking events, online forums, and job boards. The more people you know, the more customers you will have.
13. Build a referral network. Referrals and word of mouth are the most powerful advertising, so build relationships with professionals and other businesses you would happily refer your customers to–and who can send referrals your way, as well.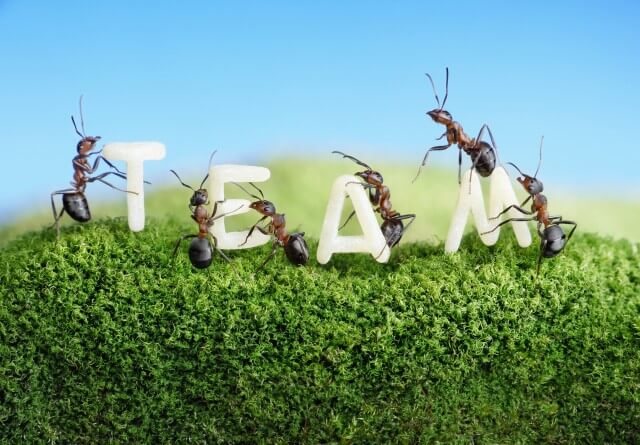 14. Make partnerships for co-promotion. Several related but non-competing businesses working together on a promotion can afford bigger ad space, better prizes, and other advertising expenses.
15. Be a people person. Never stop networking, follow all leads, and participate in conversations wherever you find them. Don't be afraid of the phone, internet, email, or face-to-face meetings.
16. Send handwritten holiday, birthday, or thank you cards to past and current clients, valued partners, vendors in your referral network, connections who have helped you–everyone you can think of. This is a low-cost and unique marketing idea for small business, but many entrepreneurs have reported its effectiveness.
17. Open as many communication channels as appropriate, including but not limited to LinkedIn, Facebook, Twitter, a toll-free phone number, live chat on your website, email, and related forums and blog comments.
18. Donate to charities. Send out press releases for each organization and/or time you donate. Alternatively, you can donate a specific percentage of all sales to a certain organization or cause and make customers feel like they're doing a good turn by purchasing from you.
19. Survey your customers for great ideas. Listen to what they're saying on Twitter and Facebook for honest market research.
20. Be where your competition is not. Get more leads as the only major player.
21. Be everywhere. Having a blog, YouTube channel, and podcast on iTunes in addition to social media makes you more well known and credible. Expand beyond your website to get more traffic and leads.
22. Setup an affiliate program. You get more sales and brand ambassadors for less.
23. Create a customer loyalty program to encourage future purchases and referrals.
24. Use bumper stickers and window decals. In addition to putting on them company vehicles and owners' cars, give them for free to employees, partners, stakeholders and investors, charities you donate to, and other contacts to display.
25. Ask for testimonials and reviews. This includes online reviews on websites like Yelp, recommendations on LinkedIn, and rave comments through any channel. Create a testimonials page on your website and use the best reviews in as many promotions as makes sense.
26. Answer questions on forums and answer sites. Help out people with free advice on topics related to your products and services. You'll gain their trust and will look more professional.
27. Create customer case studies. Ask your happy customers to share their experience of using your product or service. These stories add credibility to your company and help you get more customers.
28. Ask your customers for referrals. Beat your shyness. Simply ask – and you'll receive.
29. Post your company offers on coupon and deal sites. People love special offers and discounts. Getting a great product at an excellent price is what everybody wants.
30. Offer free consultations. Free consultations are a great way to showcase your expertise and get more clients.
31. Optimize your website for mobile. With 60% of global mobile consumers – your website simply must be mobile friendly.
32. List your business in local business directories. Google My Business from Google and Bing Places for Google from Bing are absolutely free for local businesses, while Yahoo Localworks from Yahoo is a paid service allowing to list your business in 50 directories (Yahoo Local, Yelp, WhitePages, Bing, Mapquest, etc.). Once you're listed, start taking advantage of local search results, and don't forget to ask you customers to leave reviews on your page.
33. Imprint company logo on hats and T-shirts. Your loyal customers will be happy to wear them, and will become free brand promoters.
34. Exceed your customer expectations. Reputation is everything these days. By exceeding your customer expectations and walking that extra mile – you'll drive more business.
35. Translate your website to multiple languages. The Western world is a multi-national community. Having a website in customer's local language will help you build better relations with your clients.
36. Celebrate your company birthday with customers and the media. Use the opportunity to deliver a special message to your clients.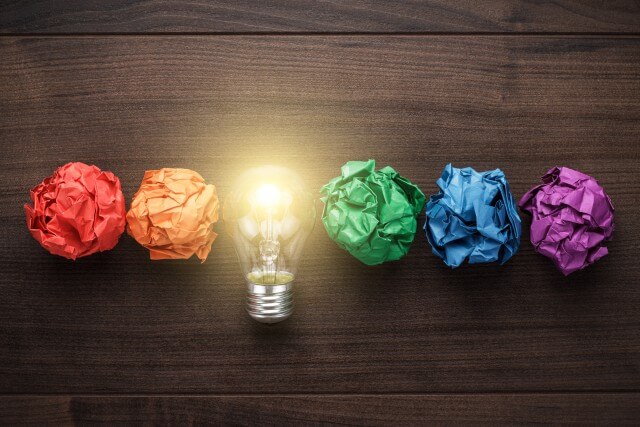 37. Educate customers about your products. Print out brochures, set up a blog to get your message across.
38. Use voice mail and autoresponder to let your customers know about your special offers. It's a great way to get your message across during closed hours. It won't cost you a penny!
39. Survey your customers for great ideas. Talking to your customers is the easiest way to understand what they need and what they value the most.
40. Say "Happy Birthday" to your clients. Have a discount or a special offer ready to give as a gift. It works!
41. Share product samples with as many people as you can. You will attract the right customers who are right for your business.
42. Collect customer emails. Offer your customers an eBook or a free report in exchange for their email address. Emails campaigns are a great way to stay in touch with your customers.
43. Update your website regularly. Google loves websites with quality and recent articles. You'll be getting more traffic from search.
44. Respond to customers within minutes. How fast is your competition? You can gain more business by simply responding fast to questions your customers have.
45. Go local. Local search engine optimization works perfectly for location specific business. Are you a cafe or a beauty salon? Make sure your website is optimized for local seo.
46. Add Schema.org markup to your website key data. Google can show much more than your website URL in search results. Reviews, ratings, exact address – all of it can show up in search engine results if your website HTML is marked properly. More data in search results = more clicks and traffic.
47. Offer great customer service. Delight your customers and they will delight you with more business.
48. Set up a PPC campaign. In most cases you can get a free $50 voucher from Bing or Google. If competition is not fierce – you'll be driving more sales soon.
49. Create infographics for your website. They are very powerful for building external links to your website and driving traffic.
50. Join groups on LinkedIn. It's not just another social network. LinkedIn has great groups – whether it's cooking or B2B marketing – your audience is there. Go get them!
51. Answer questions on Quora. Quora is the most popular question and answer based social network. Want to showcase your professional competence? Join Quora and answer questions as often as you can. Quora is great for targeted traffic and interested audience.
52. Host a class. You can host a class for your customers. It's best to organize it with businesses just like yours, who have the same target audience, but do not directly compete with you. You'll get exposure for free.
53. Join Help a Reporter Out. HARO is a free way to get media coverage. Register as an expert source on HARO and whenever a journalist needs a quality source for an article – you'll get an email. Reply if interested – and who know – maybe it's time for your business to be features in New York Times.
54. Do guest blogging. Guest blogging is a great white-hat SEO method that helps you get links and traffic. You give away quality content and get exposure in return. Quality backlinks coming to your website is a free bonus!
55. Comment on other blogs. Meaningful comments on other websites will get you traffic, free links, and new friends. Just remember – be meaningful and relevant. And yes – websites have to be in the same industry/serving the same audience.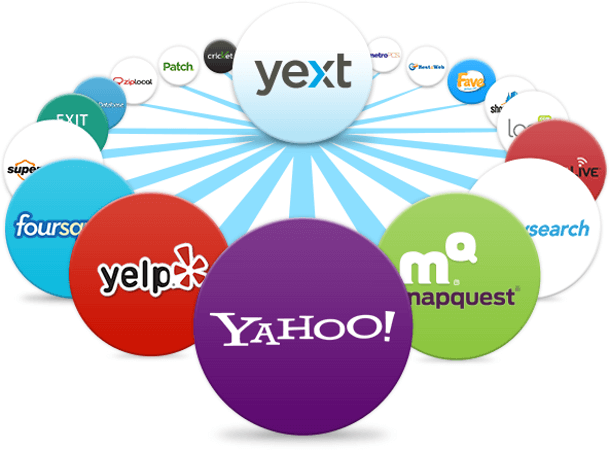 56. Claim your online business listings. There are hundreds of websites out there that contain your business information. Claim your business online and enjoy better rankings in Google, greater visibility, and more traffic.
57. Create a giveaway. Please, be creative. You want to give away something cool your customers want and need rather then something you don't need.
58. Support a cause. World is a small place after all. By supporting meaningful projects you can also get free media exposure. Usually there are also taxation benefits for charity and donations as well.
59. Join a forum. There are lots on niche forums out there. Whether it's gardening, fishing or cooking niche – there is a community for it. Participate in relevant discussions – your audience is out there. You'll get free traffic and free links.
60. Be helpful. Strive to help people. The more you give – the more you get. Think win-win, do your best to help people around you.
61. Create value. Invest your time and energy in building a great product that creates value for your customers. If you manage do that – the product will be selling itself.
What creative marketing ideas for small business have you tried? If you're looking for more creative marketing ideas for SMBs and entrepreneurs, check out this list of 101 strategies from the balance money community and these creative ideas from shopify.com.
If you have a great idea for smart, affordable marketing, please share it in the comments below!