55 Fresh Ideas for Your Christmas Newsletter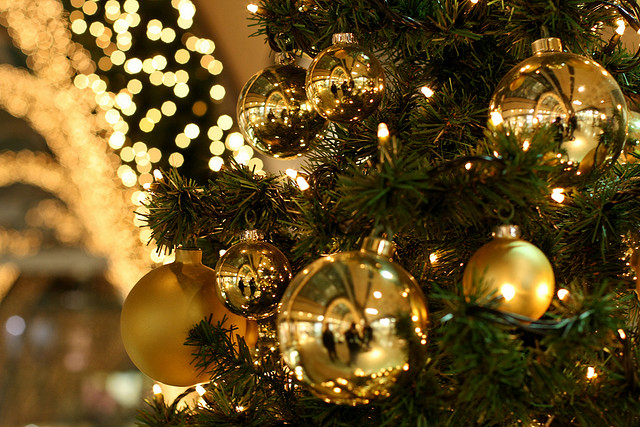 Image source
The winter holiday season means really, really big business.
December consumer shopping will exceed $469 billion dollars this year. In fact, the average American spends nearly $800 just on gifts for Christmas, Hanukkah or Kwanzaa. It's safe to say that positioning your brand to capture some of this holiday spend is definitely wise. And one of the very best ways to accomplish that is through an amazing Christmas newsletter.
Commercial email volume is at an annual high in November and in December. However, studies show that consumers are more likely to open and click-through during the holiday season. This isn't just an amazing opportunity for B2C or eCommmerce brands, either. Here are some ways to get the most mileage possible out of your company's Christmas newsletter:
1. Gift Guides
The best kind of Christmas newsletter provides value to the recipient. What's more helpful than a beautifully-curated list of recommendations for shopping?
2. Templates or Tools
Almost everyone can benefit from templates for tracking gift shopping, planning holiday parties, or budgeting. I bet your buyer personas would love it, too.
3. Compile Holiday Hacks
The data-driven marketers at Outbrain report that using convenience themed words in email subject lines, like "quick" and "trick" will increase open rates.
4. Customer Loyalty
Offer an exclusive deal for some serious savings to your best customers. They'll appreciate the recognition.
5. Free Gifts
Sometimes, the best Christmas newsletters aren't overtly self-motivated. Offer your contacts an exclusive or seasonally-themed eBook, template or tip list.
6. Serve Up Custom Video
Film a video of your team or customers. Researchers have found that including video content in Christmas newsletters can increase open rates by 27%!
7. Don't Just Stick to One!
Marketer Nayeem Shahriar recommends sending a series of emails, perhaps themed around Advent, the 12 days of Christmas, or Hanukkah. Revealing a new gift or deal each day can build excitement and engagement.
8. Be Funny
It's no secret that the holidays are incredibly stressful, and psychologists agree. Create a comic, a sarcastic gift list, or just take a humorous bent to your communications.
9. Offer Last-Minute Deals
It's no secret that plenty of people procrastinate on their holiday shopping. Last-minute sales perform 27% better than average the week before Christmas.
10. Don't Be Too Obvious
Even though consumers are more engaged with marketing emails during the holidays, being too generic won't do you any favors. Using terms like "Cyber Monday" will significantly decrease your results.
11. Offer a Preview Sale
Why not give your email contacts a sneak-peek at an upcoming sale before anyone else gets a chance? Exclusivity is a powerful marketing tactic.
12. Send Cocktail Recipes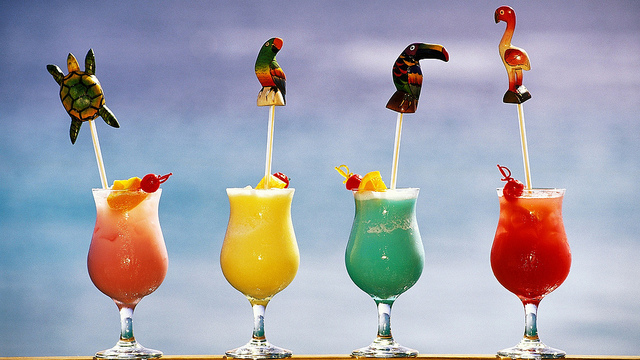 Image source
Emails about cocktails have an 85% click-through rate on average during the last 2 weeks of December.
13. Give Free Shipping
For eCommerce brands, free shipping can be a huge motivator for potential customers that find themselves worried about overspending.
14. Provide an End-of-Year Update
Why not let your customers know what your company was up to in the prior year? Share your accomplishments, and be sure to ask for an update in return!
15. Go Mobile
It's never a good idea to send emails that aren't mobile optimized, but this really matters during the holiday season. Mobile open rates increase and computer opens decrease as people become busier during November and December.
16. Offer a Gift with Purchase
Provide a little extra value to your clients by offering a free gift with purchase as an incentive for holiday shoppers.
17. Send a Staff Video or Image
Put a human face to your brand by showcasing a holiday-themed picture or video of your staff. Bonus points for taking an Ugly Sweater photo!
18. Provide Price-Sensitive Suggestions
If your customers tend to be budget-conscious, make their decisions a little easier by offering a gift guide or shopping list that's segmented according to price range.
19. Showcase Your Size
Your small or mid-sized company definitely provides better customer service and quality than most big box stores! Vertical Response recommends highlighting your differences from mega-brands, and why they benefit the customer.
20. Respond to Your Competitors
Keep a close eye on your competitors' marketing, and tailor your Christmas newsletter accordingly. Overt attacks are never a good idea, but responding and offering better deals definitely is.
21. Offer Tiered Rewards
Offer a series of rewards to your customers for purchases and referrals; and be sure the prizes get more and more enticing with each step.
22. Be Very Inclusive
While a Christmas newsletter is an absolute must, be sure that you're not excluding any customers by spreading your communications throughout the month.
23. Facilitate "Self-Gifting"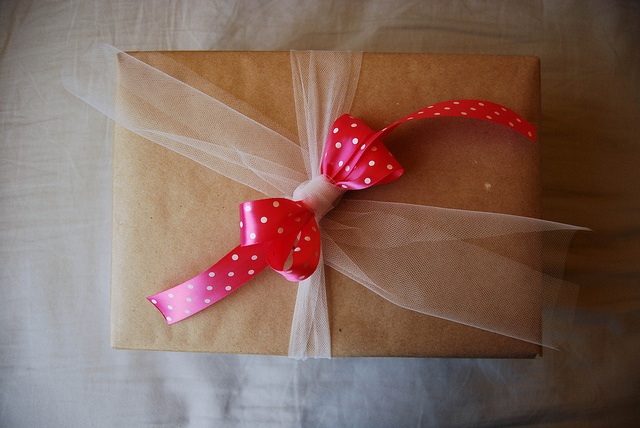 Did you know that 59% of consumers will spend more than $100 on gifts for themselves? Make sure your contacts know they deserve to give themselves something, and offer some clever suggestions.
24. Sponsor a Contest
Your customers are busy, but not too busy for a little healthy competition. Clothing brand Topshop sponsored a holiday Pinterest contest last year.
25. Shipping Suggestions
Even if most of your business takes place offline, providing tips on when your customers should order for items to be shipped in time is very helpful.
26. Share Your Resolutions
Letting your staff share their resolutions can be another fun way to highlight your human side.
27. Help Those in Need
Share your company's volunteer and charitable activities; and invite your customers to contribute, too.
28. Bundle Products/Services
Could a discount on bundled services or products make life easier for your customers this season?
29. Menu Ideas
Image source
Everyone's focused on food around the holidays. Curating some recipes for parties can be a fun and engaging Christmas newsletter.
30. Offer Samples
Give the gift of a low-commitment sample of your product and services. Sugaree's Bakery communicates their annual sample sale via Christmas newsletter.
31. Tell a Tale
Everyone loves a good holiday story. Pen brand storytelling for your Christmas newsletter that's worth repeating and sharing.
32. Offer Encouragement
Have you taken the time to tell your customers and contacts just how well they're managing their holiday stress?
33. Be Nice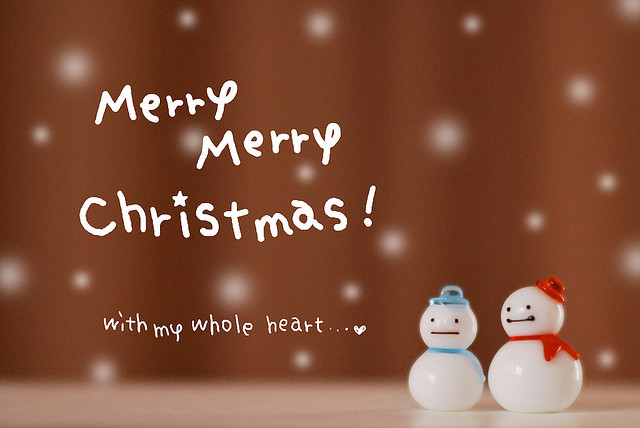 Image source
Don't be hesitant to occasionally brag a bit. Send a "nice" themed email that shares your brand's social responsibility and values.
34. Be Naughty
Serving up some juicy confessions from your staff members could be a welcome respite from all of the commerce-themed emails in your customer's inbox.
35. Flashback Photos
Who on your team has the dorkiest Santa photos from childhood? Better yet, sponsor a contest and let your customers vote on who's pictures are the worst.
36. Showcase Silly Holidays
Did you know December hosts national ice cream day, national oatmeal muffin day, and national maple syrup day? I bet your customers didn't, either!
37. Share Traditions
What unusual or fun family traditions does your team celebrate? You could be surprised at how engaging sharing these can be!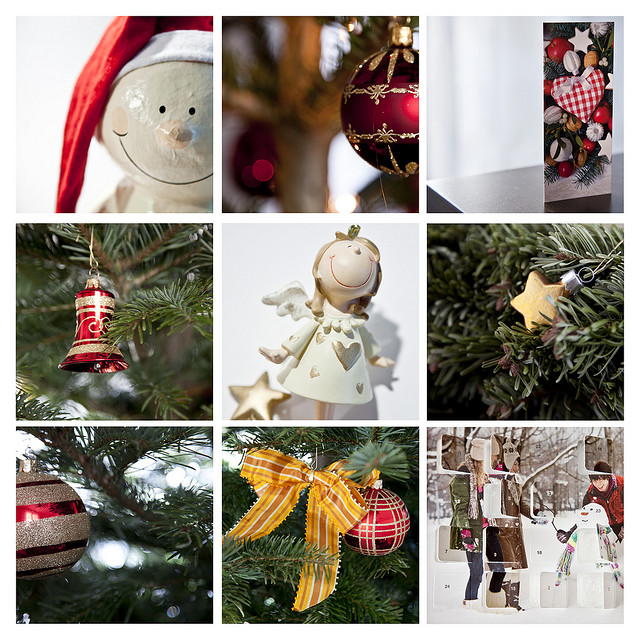 Image source
38. High-Value Content
Take a sharp turn, and dedicate an email to exclusively offering some of the best content marketing you've ever created, such as an in-depth article or interview.
39. Focus on the Kids
If your customers have children, how can you add value? Providing a coloring sheet or thank you letter template for your youngest customers is radically different and creative.
40. Gamification
Why not send a riddle, online scavenger hunt, or puzzle as a surprising and fun Christmas newsletter?
41. Host an Event
Brick-and-mortar brands should consider throwing an exclusive holiday party for email subscribers.
42. Share Pinterest Boards
Do you work with any power-pinners? Have them curate a holiday themed board, and share.
43. Run a Sweepstakes
Build a robust campaign with a sweet prize, and offer plenty of socially-integrated opportunities for your contacts to enter.
44. Reward Everyone
Why not offer something great, like a 25% discount, to every customer who participates in any contest or campaign you run?
45. Announce a Hashtag Campaign
Which of your customers can use your branded hashtag the most often?
46. Host a Webinar
Your competitors may be too focused on their personal holiday vacations to consider hosting a webinar.
47. Double Your Referral Program
Could you afford to offer double-rewards for referrals during December? Boost your rewards and results.
48. Emphasize Your Social Service
Use your Christmas newsletter as a reminder to your customers that your customer service will be monitoring social media throughout the holidays.
49. Spotlight Your Customers
Profiling your customers can add a new angle to your Christmas newsletter, and reward your best clients.
50. Reward Night Owls
No one sleeps during December. Shoutlet recommends expanding the hours during which you email.
51. Integrate
Connecting a Christmas campaign to your Instagram, Facebook, and Twitter can boost your social.
52. Be Grinchy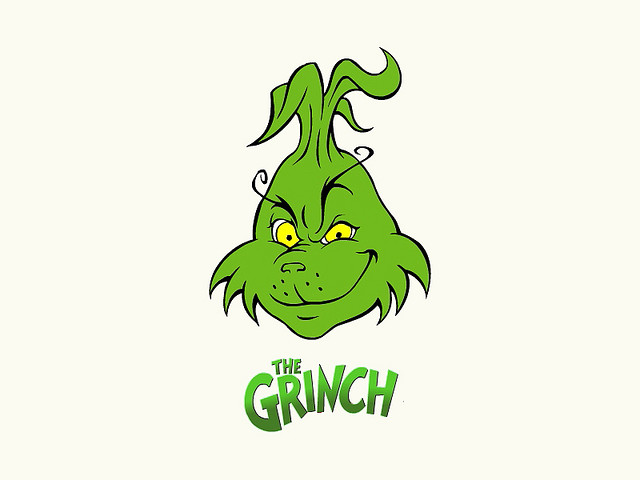 Everyone struggles with holiday spirit from time-to-time. Why not consider a Christmas newsletter that's definitively not holiday-themed?
53. Be Direct
Everyone is overwhelmed with options during December! Make your Christmas newsletter simple, and you'll stand out.
54. Sponsor a Q&A
Provide the gift of expertise by announcing and hosting a free questions-and-answers session via Google hangouts.
55. Create a Quiz
Developing a fun and interactive quiz can engage and stimulate your customers. Bonus points if it's web-based!
What are some of the most creative Christmas newsletter ideas you've encountered? Share your favorites in the comments!