How to Create Winning Content & Measure Results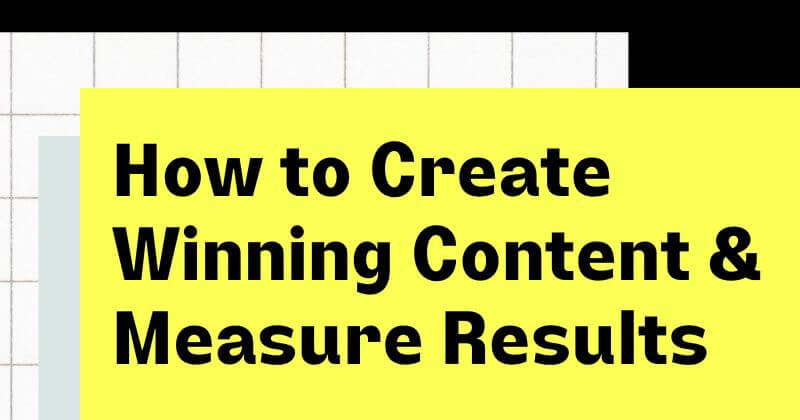 When it comes to online marketing, many of us continue to hear that content is still King and with over 60 trillion web pages on the internet, it appears as though the deck is stacked against us. But there are many ways to help increase the odds in our favor and get more out of our online content. The focus here will be on how to create the best content possible and then measure results using free or low-cost analytical tools.
Crafting the Best Content
In order to reach a bigger audience, craft your data and information to effectively reach your audience so that it will stand out from the rest of the online crowd by using these strategies:
Know your audience, understand your buyer, build a persona to create content that will connect with them both intellectually and emotionally. For example, if you are selling baby clothes, you'll obviously want to target mostly younger women.
Entice your reader with an alluring title that grabs attention and inspires them to click on your content, often referred to as "click-baiting." Popular click-worthy terms include, "Top Ten" lists, phrases like "Never Seen Before" or "This Will Blow Your Mind" seem to be getting a great deal of online attention.
To connect audiences directly to your brand, invite and engage viewers to become more synonymous with your business image. For example, Dennys restaurant launched an "Always Open" video campaign where popular comedians interviewed each other in diner-style booths in live locations.
Tools for Analyzing Results Using Metrics
The word metrics may seem intimidating, but simply put, it means using tools to measure results. Evaluating content will tell whether the information should be kept or if the material is being overlooked or ignored.
Many of us are already familiar with Google's Analytics, which are free for the small business user, but here are some other no-cost methods available to measure these important results:
The key difference with Clicky is that their data is available in real time, rather than the day old results offered by Google. A favorite with many users who have migrated away from the search engine giant's tools.
This open source, web analytics software is installed directly onto your web server and by installing a Java Script onto the pages you wish to track, they offer valuable web visitor's statistical information to their users as long as they remain a client.
The free service offered by StatCounter is great for low-traffic sites and startups. Their paid platforms begin at the 250,000 visits per month plateau. Using log analysis and cookies, they can track pageviews, compare unique, returning and new visitors.
Available for those with over 500,000 visitors per month, taking a trial run on their free introductory platform, users can follow, record and view the unique path of their internet visitors.
BONUS: Low, one-time fee applies to this fresh approach at HaveAMint.com
With just one, initial up-front charge of $30 per website, Mint's offer to take a "fresh look at your site" is both appealing and affordable. Their comparable tools come with no recurring, monthly charges, are easy to use, have an effective layout and come with user-friendly charts.
Don't gamble with your important content marketing strategies online. Knowing what tools are available to you on the Internet will ensure that you won't have to be using a business loan calculator anytime soon. By crafting the best, winning material, tracking and targeting those results, you can reach a bigger and better audience.