How to Write a Press Release in 4 Easy Steps [+Examples]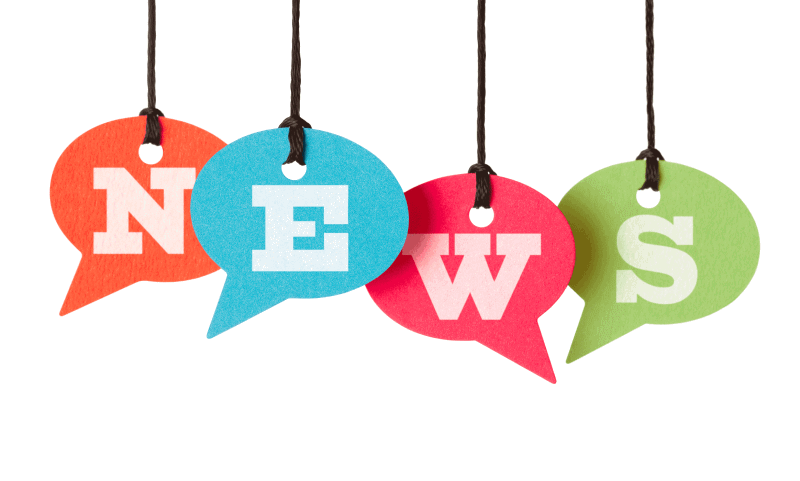 Wondering how to write a press release? Great press releases are not that hard to write. They have a format that's easy to follow. These basic guidelines will help you to write and distribute effective press releases that will get your readers' attention and – best of all – get them to share the news on social media.
If you're new to press release writing and want to master this art, read our 4-step guide.
3 Reasons Writing a Press Release is Still Relevant
Marketers use a wide variety of tools to grab attention in the current environment, but press releases are still unquestionably a viable form of communication.
Press releases are:
Short. They tell the whole story in a single message (really helpful when you need to attract the attention of a wide audience)
Perceived as credible, official and trusted content by journalists and the public
Portable and easily shared, quoted or republished by your audience.
4 Reasons You Should Write Press Releases
Here are a few reasons press releases can be valuable for your company:
Press releases improve SEO
Distributing your press releases online can direct traffic to your site.
Press releases generate social signals and increase publicity
When you write regular press releases that are distributed by reputable media outlets that reach your target audience, you can also reach a wider audience.
Press releases sent to the wire are almost sure to be shared, republished in other sources or quoted in online and print publications – generating even more publicity.
They help you look more professional
National and international brands regularly publish professional press releases. Follow their lead.
Press releases send more clients to your company.
Once your press release is distributed and shared, it's more available to a wider audience. The resulting improvements in SEO and publicity will enhance your professional profile, and bring in more clients – which means more money for your business.
How to Write and Distribute a Press Release in 4 Simple Steps
Writing a press release for your company will be easier, faster and more effective when you follow these guidelines created by PR organizations. Here they are.
Step 1: Identify your objectives and a target audience
Before you craft a press release, outline your goals and make sure you understand your audience.
Audience:
When you think about your audience, consider who they are (demographics), what they know about your company and products, and what language they understand. Make their interests your top consideration.
Goals:
Before you start writing, figure out what you want to communicate. Does your company want to promote an upcoming public event that it's sponsoring?
Report on organizational changes, like a merger or a new CEO?
Launch a new product line? Report on the fabulous public reaction to a new brand or product?
Announce that it won an award? Once you have the main message in mind, then you can start with the details.
Step 2: Write the press release using the conventional format
Press releases generally follow a set format that simplifies the writing process. The must-have elements of an effective press release follow, along with some useful writing tips.
Press release format:
Headline: a brief, clear and catchy statement summarizing the news in a few words. The headline should encourage the reader to go on reading the whole release.
You have just a few seconds to grab reader's attention with your stellar but truthful headline. As British author Andrew Grant once said, "You never get a second chance to make a first impression."
Keep it short, concise, factual, objective, and interesting.
The headline should stand out. Make the font bolder and bigger, and capitalize it properly.
Use action verbs. Try not to use 'a' or 'the'.
Only write the headline once you're sure of the main point you want to communicate. Start it after your first draft of the press release.
Bonus:
Here you can find a great guide and several useful blog posts on how to create great headlines that follow the conventional format for a press release.
You might like to add a subhead to enhance the headline.
Dateline: one line that indicates relevance. List the name of the company, where it is in the world, and the date.
Lead/introduction/first paragraph: the opening paragraph summarizes your story in no more than 15-20 words. It answers the "five Ws" that journalists need to know: "Who? What? When? Where? Why?"
Be sure to address key points of your release in the first few sentences.
Don't start with a quote.
Keep your lead relevant, interesting, and brief.
Body: 3 to 6 paragraphs providing the details of the story and all supporting data.
Make your text compelling by including specific figures that support your arguments. Skip the descriptive and creative narrative.
Keep it short. Longer doesn't mean better, so include only the most valuable facts.
Include content-rich quotes from people working in your company. Provide their insights and opinions to give your press release life and credibility. Use the full name and title of the person you're quoting.
Bonus: Examples of quotes that work can be found here.
Boilerplate: a brief paragraph about your company – what it does, who its clients are, where it's located, how to get more information, links to its website and social media profiles, phone numbers and physical address.
Keep your boilerplate short: up to 100 words will be enough.
Create a boilerplate once and use it for all future press releases.
Encourage readers to visit your site or contact a real person for more information.
Source: the name of the company or organization that has written your press release.
Media contact information: details of someone who can answer questions about the press release, including their name, title, phone and email.
End of content mark: three centered # symbols underneath the last line of the text indicate the end of the press release.
7 Tips on How to Write a Press Release
Make your message concise. Limit it to one page. As Sue Small of Bella Public Relations says, "Media people don't want to read more than that. Just put the necessary information down that they need. They will contact you if they need anything else." Ideally, limit your press release to 300–400 words.
Avoid using personal pronouns (you, we, I etc.) unless they are a part of a direct quote.
Don't use industry-specific jargon and tons of adjectives like 'great,' 'outstanding', 'life-changing', 'cutting-edge', 'wonderful', 'groundbreaking' – readers become bored with this gobbledygook. Instead, use plain language – words and phrases that are familiar to your audience.
Use the inverted pyramid form: start with the most important information and finish with the least important.
Proofread! Have someone else read the press release. If they can't repeat the main message back to you, or if any points are unclear, get back to your desk and rewrite.
Use subheadings or bullet points to make information easier to digest.
Before sending your release to reporters, use this PR Checklist guide – it will help you avoid endless revisions.
Step 3: Optimize your press release for SEO
A great press release will only work for you if readers can find it. Search engine optimization will help improve the online visibility of your press release, which will generate traffic to your company's website. First, let's look at keywords.
Identify several keywords or keyword phrases that will lead members of your target audience to your website.
Useful tips:
Use good keyword research tools like Google AdWords and Ubersuggest – they will save time and effort and help you find the most relevant keywords for your niche.
When you select your keywords, don't forget about your competition. Find the words that represent the unique feature your company offers.
Bonus: Read the following articles to get a better idea of how to find best keywords:
15 Keyword Strategy Tricks You Should Learn
Use the main keyword or keyword phrase in the headline and in the first paragraph of your press release.
Useful tip:
Put your keywords at the beginning of the title tag (the text that is displayed in a browser's title bar, essential for search engines) – this way, they will be ranked higher than those placed at the end. Same with the first paragraph of a press release – if you place your keywords here, the text will get more weight from search engines.
Link your keywords to specific pages on your company website (but don't overdo it). This signals to search engines that other articles on your website are of high relevance to these keywords.
Add some multimedia elements (images, YouTube videos etc.) to your press release but be sure to optimize them: provide clear file names that describe the image, and include a keyword (e.g., "New_Company_Service_Name.JPG" instead of just "image_596.jpg").
Place the first link at the beginning of your press release (e.g., in the first paragraph). Aggregators will show just the first paragraph or two of your press release on their front page, and place the rest of content on another page (under the "read more" link). Search engines will give higher ranking to content from the first page.
Step 4: Distribute the press release.
Publish one version of the press release on a media page of your website (if you don't have one, create one). This way the release serves as a "source" for other sites, and all online releases will naturally link back to it.
Send a press release to a chosen reputable newswire or a distributor.
Before choosing channels for distributing the press release, you must understand one simple thing: quality press release distribution always costs money. Of course, you may use cheap or free distribution services, but that's no guarantee of success.
If you're aware of the costs and ready to spend money on getting good results, consider using one of the following distribution services: PRWeb, Business Wire, Marketwired, PR Newswire, SBWire etc. All of them provide different options for distributing your press releases, so base your choice on your needs.
You may also follow this link to view Top 20 Press Release Distribution Services.
When is the Best Time to Send a Press Release?
There's no right answer to this tricky question. In fact, there is no universal best time to send a press release to distribution sites or a news service. The best time may vary depending on the industry, the distribution service your company uses, your end goal etc. In any case, your release should be sent when it's most relevant. If you send it too early, it may be put aside and simply forgotten. And there's no need to tell you not to send it too late. Different media outlets have their own deadlines – check them in advance.
General press release distribution tips:
Send a press release 3-5 days before you want it published – that's usually enough time for editors to put a journalist on the story.
Don't publish press releases on weekends, and avoid publishing them the week before and the week after major holidays.
If you send a release via email, do it between 2 p.m. and 3 p.m. "Most people are back at their desks after lunch by then and are finished with the morning rush," explains Samantha Slaven Bick of Samantha Slaven Publicity, who adds that they "have always gotten best responses during this time frame."
Find out when other organizations send their press releases to journalists, and send yours at a different time.
Make sure the document can be read and assessed on multiple devices. To make things easy, combine several options:
include a press release as text in the body of the email
provide it as a Word document and a PDF file
give a link to its location on your company's website.
Great Press Release Examples
Even if you've never written a press release and you don't know how to format it, you can certainly find everything you need to get you started on the internet.
Useful tips on finding good press release examples:
Check out releases published by press release distribution services (e.g., PR Newswire, PRWeb etc.) and use them as a model for creating your own content.
Search for releases related to your business – they may serve as examples.
To save time and effort, we've selected several great press release examples:
Bonus:
Use this Free Press Release Template provided by HubSpot.
Wrapping Up
A well-written press release can boost sales, increase people's interest in your company and make a huge difference to your business. So don't waste time – start mastering the art of writing a compelling press release. Good luck!
What was your experience of press release writing and distribution? Have you got anything to add? We'd love to hear from you in the Comments below!