15 Rocking Content Marketing Tools & Advice from Experts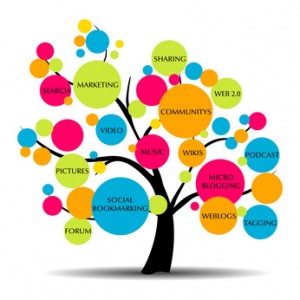 With 9 in 10 organizations marketing with content, it's evident that we need effective tools to create, publish, distribute, and analyze content published online.
Needless to say, there are lots of tools out there, but which are the ones worthy to give a try?
Here are some options that could be a great test drive for you.
I reached out to content marketing experts with the question, "What Are the 3 Content Management Tools Epic Content Creators Can't Live Without?"
And here are the answers I got:
C.C. Chapman author of Amazing Things Will Happen and co-author of Content Rules.
"Instagram, WordPress & Twitter"
Mitch Joel, author of Six Pixels of Separation and CTRL Alt Delete.
"Pocket: to save stuff.
Buffer app: to share stuff better.
Windows Live Writer: to write my blog posts :)"
New technology comes into our lives every day. Once we try these amazing products out, we develop a reliance on them, and one day we feel we just can't live without some of them. Has this ever happened to you?
Here are 15 more awesome tools I believe can be of great help to you when coming up with awesome content for your business.
Content Creation
Who said that video creation must be difficult, costly, and time-consuming? Check out this free tool to create animated videos. The program is currently in beta form – and free.

Tired of stock images in your content? Want to engage your audience with humorous pictures? Memegenarator.com allows you to create custom funny images in a few clicks. And yes – it's free.

Need to quickly check how well your blog posts are optimized? I personally can't live without this Plugin. It offers an easy to way to check yourself and your authors on whether the basic SEO requirements for your post have been met. I love it, just like the 6 million bloggers other who downloaded it. And guess what? Free again!

Managing Content Creation
To tell the truth, managing content creation, and getting it done right and on time, can be difficult at times. Divvy helps you streamline your content process for any type of content. Take a tour; can be a great fit for your business.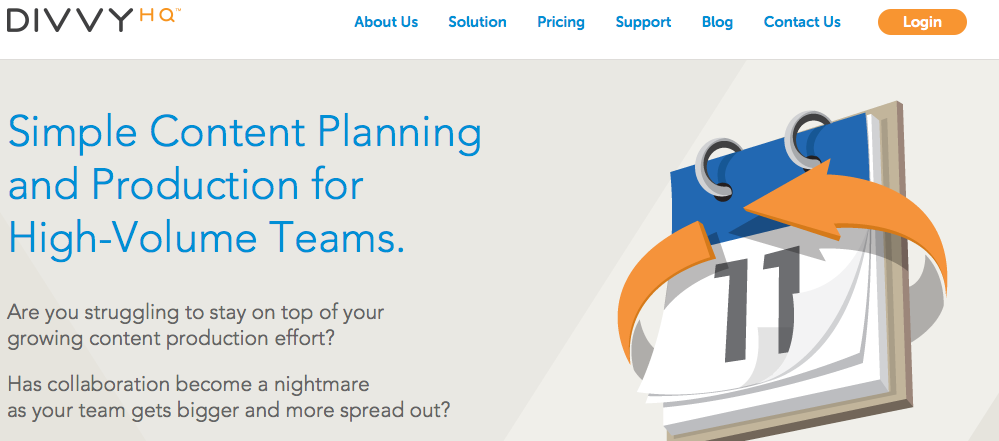 GatherContent helps you manage content creation for the web, is fairly inexpensive, and appears quite convenient to use. The product is proudly made in Scotland, and its focus is digital content creation.

Upland Software, a content management system with focus on marketing results, has built-in analytics for content. You can start with a minimum of 10 users. So, I'd say this product is for a pretty mature team.

Publishing Content Online
7. PaperShare
Even if you are equipped with social media management tools, publishing and scheduling your content across multiple channels can be time consuming. Papershare boasts 1-click publishing everywhere.

You know these guys from Vancouver, right? Hootsuite is a lifesaver for your social media manager. It allows you to manage all your social networks and measure the results.

Content Discovery and Curation
9. Swayy
Don't have time to create content on your own? Share the best-performing content on the web! Swayy helps you discover content of interest for your audience, share it, and analyze results. No curation, just discovery and sharing.

Curata is a content curation tool that helps you discover, refine, and analyze content you've curated. This product could be a great compliment to the content you create in-house.

11. Storify
While this is a great tool to create content, there is one "but": Since content is published on Storify initially, if you choose to share it on your website, the content won't be considered unique. Other than that, this is an absolutely awesome tool.

12. Shareist
This content marketing tool allows content collaboration for teams, scheduling, idea storage, and management. The product is focused on social media, blogs, and newsletters. Since it has 60-day free trial, you might just want to give it a try.

13. NewsCred
This content licensing solution allows you to license already written and working content, which makes it a great tool primarily for brands. Licensing quality already-written content can be a great strategy.

14. Little Bird
This great tool helps you discover influencers and engage with them. Yep, cooperation with influencers in your industry can take your business to new heights.

This tool gives more precise analytics on your content and social data by tracking social actions and providing metrics around social behavior.

Are there other content marketing tools you love to use? Do you think something else should be on the list? Any hot and trending tools that work for your business well? Just let us know in comments!