15 Call to Actions for Blog Posts that Convert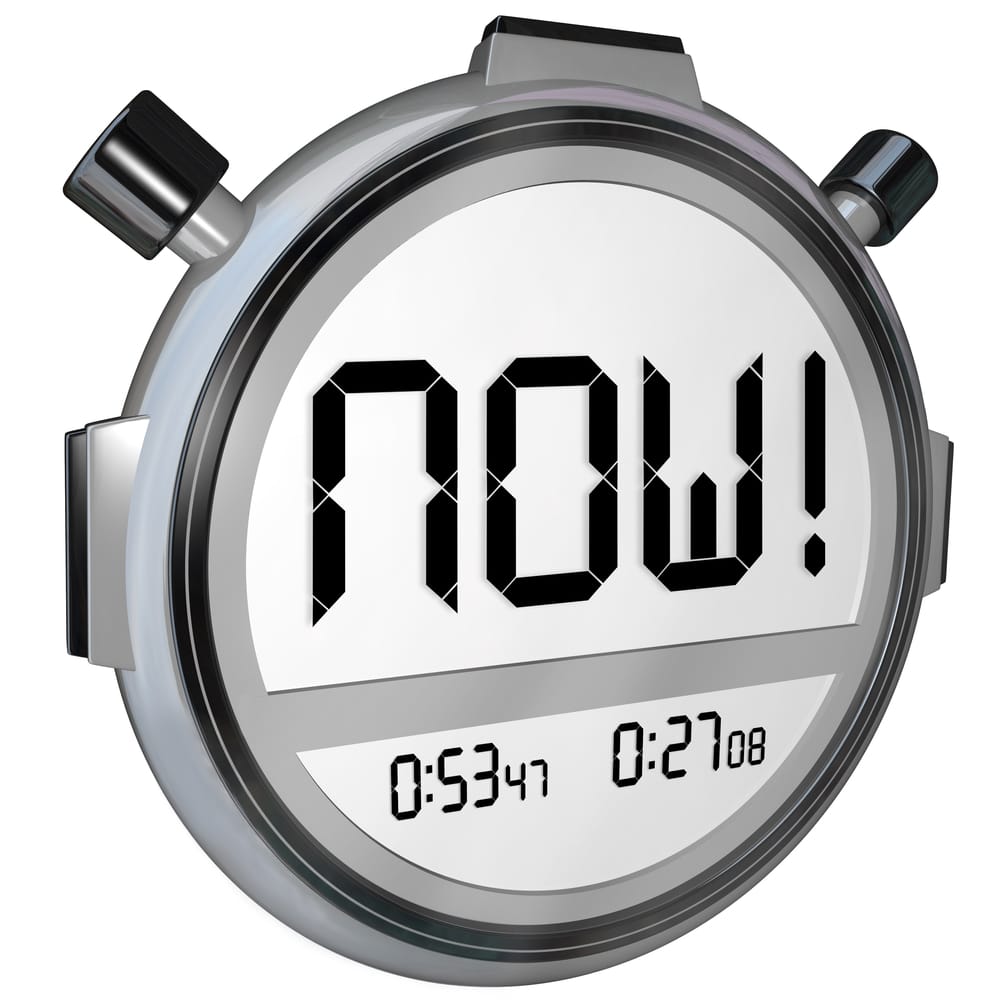 Blog posts without a call to action are like Facebook posts without images. Or Tweets without links. They work, but they're a lot less effective than they could be.
It's no secret that creating high-quality blog posts can be incredibly time-consuming. Once you've written, edited, formatted, and quality-checked it, do you want your efforts to generate results for your brand? Of course you do. Once your readers finish consuming your content, their thought should never be "well, what do I do now?" We live in a culture of information-saturation. Consumers today are highly-distracted, which is why you need to end your posts with a bang, by including enticing, well-written calls to action.
What are Calls to Action?
A call-to-action in it's most basic form is an invitation for your readers to take a certain action. They can consist of beautifully-designed or simple buttons, or well-written lines of text at the bottom of your articles.
An effective call to action will act as a logical extension of your blog posts. After discussing the benefits of gaining blog subscribers, provide a link to relevant articles you've previously written on the topic. After sharing a customer success story, ask your readers to sign up for a free demo. Your call to actions should never seem abrupt, or you'll struggle to get the reaction you'd hoped.
Blogging is a highly effective medium for reaching a wide array of marketing goals. As a result, there's a ton of direction directions you can take your calls to action. We've created a list of both written and designed examples, and success tips for every kind of action you might want your blog posts to generate for your organization:
1. Facilitate Comments
One of the most effective ways to use your blog posts as a community-building tool is to invite your readers to leave a comment. Sometimes, asking an engaging question isn't enough. You've got to take things a few steps further and directly ask your audience to share feedback.
Example: Do you use any of these productivity hacks in your daily workflow? Feel free to brag about your success in the comments!
2. Spark a Debate
Writing highly-controversial blog posts isn't without risks, but it can be a way for your brand to gain new customers. If you're adding a well thought-out, intelligent contribution to the dialogue around a hot topic, take full advantage of this opportunity to turn your comments into a heated debate. Let your readers know they're welcome to share their opinion with an irresistible prompt, and be sure to moderate and respond once the comments start rolling in!
Example: Do you agree that direct mail marketing is dead forever? Share why (or why not!) in the comments!
3. Gain Blog Subscribers
The only thing better than dedicated blog readers are blog subscribers! When you convert your audience, you're able to deliver your content straight into their inbox every time you publish a new article, increasing your chances of gaining views, social shares, comments, and leads. Don't hesitate to be direct every once in a while, and let your readers know about their option to subscribe!
Example: Like what you've read? Subscribe to our blog by adding your email address to the form on the right. You'll be the first to hear about our updates 5 times a week!
Since this may be a common call-to-action, you can invest in a designed button to include on your articles. While the following example is simple, it's clear and straight-to-the-point:

For more hacks on growing your subscribership, check out 11 Blogging Experts' Secrets on How to Get More Subscribers!
4. Place an Inquiry
Asking readers to buy today isn't always the right option for brands. An estimated 96% of first time visitors to your website aren't ready to buy. Using your call-to-action to generate leads can allow you to keep in contact with these prospects as they consider a purchase. Always provide something of value, which could be a free consultation or a custom quote.
Example: Curious how content marketing could help your organization reach its marketing goals? Call us today for a free consultation at 1-800-936-9623.
5. Learn More
Perhaps your readers aren't quite ready to have a one-on-one conversation with a member of your sales team, or even think about how your pricing fits into their budget? Providing links to relevant content you've written can allow you to further educate your prospects and improve the time they spend on your website.
Example: Are you wondering how you can increase website traffic with smarter usage of social media? Check out How to Start a Blog: 8 Hacks to Skyrocket Traffic 1000% a Month.
6. Buy Services
Does your product or service lend itself well to impulse purchases? Have you written an article that's designed to function as a tipping point, and push your current leads toward purchasing? By all means, don't hesitate to ask for the sale by providing clear contact information!
Example: Are you ready to make the leap into content marketing? It's easy to purchase blog posts today by visiting our product page!
7. Download an eBook
Call to actions promoting eBooks are a highly effective tool for generating leads, according to HubSpot's research. If you've published a whitepaper, eBook, webinar, or any other form of premium content, provide a link in your call-to-action to entice lead conversions.
Example: Are you ready to blog? Download our free eBook, Blogging for Beginners!
Alternatively, we love the blend of detail and simplicity in following example of a CTA button to promote an eBook!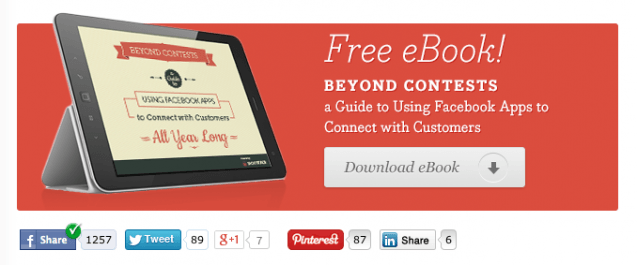 8. Join Your Mailing List
Many marketing thought leaders, including Tim Grahl, believe that an email list is the single most-important asset your marketing program can have. 25% of your email list will expire in a given year as your contacts switch jobs or abandon accounts, so it's crucial to always be acquiring new prospects.
Example: Want the latest best practices delivered straight to your inbox? Click here to subscribe to our monthly content marketing newsletter!
While not every brand can get away with the sassy language in the following button, the call-to-action does a fantastic job of both managing expectations and making the offer seem irresistible: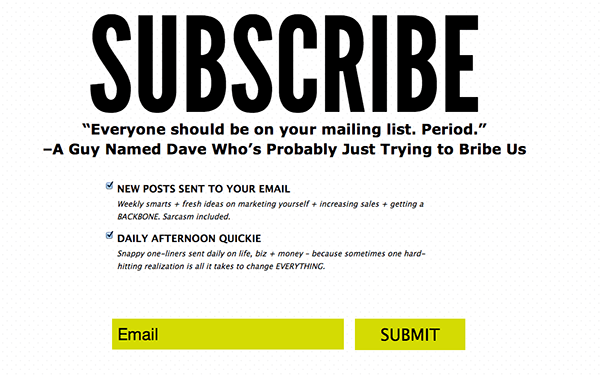 9. Share on Social Media
Social media shares send a clear signal to major search engine that your content is relevant, high-quality, and valuable. Inviting your readers to share your blog posts on Twitter or Facebook can provide valuable exposure and an SEO boost.
To learn more, read Are Blogging and Social Media a Match Made in Heaven?
Example: Did you find our blog formatting checklist a helpful tool for content marketers? Feel free to share on Twitter or Facebook by using the super-easy share buttons on the left!
10. Follow You on Social Media
Convincing your first-time readers to become Twitter followers or Facebook fans can allow you to convert these prospects into members of your online community. Every brand should strive to have a tribe of dedicated fans who promote their products and services!
Example: Are you crazy for social media marketing? Check out our Facebook page for daily tips on how to improve your strategy!
11. Vote on a Poll
Getting feedback from your website visitors can only help you become a more effective content marketer. Don't be afraid to ask for feedback, either by linking to a poll or asking for input in your comments.
Example: What kinds of marketing tactics do you feel like you need to improve? Social media? Content Marketing? Or something else? Vote in the comments, and we'll be glad to deliver!
12. Sign Up for a Free Trial
Do you offer a 30-day free trial, product samples, or consultations? Offering your audience a no-obligation opportunity to try out being a customer could help your sales skyrocket.
Example: Did you know we offer 30 days of our product for free? Click here to sign up for your no-obligation trial – no credit card number required!
Here's a well-designed, compelling button for a blog article that succinctly offers the option for a product trial: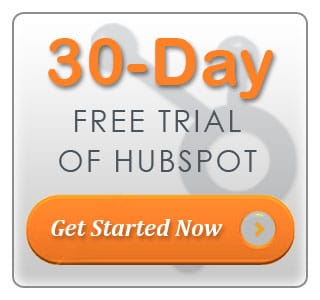 13. Take a Product Tour
Demos, video tutorials, and case studies can be a highly effective form of lead-nurturing client. Your prospects are able to see your product in-action, and learn a bit more about how it works.
Example: Check out our latest video on how our real-life customers use our products to increase their sales!
Here's a graphic call-to-action that promotes a travel itinerary for a cycling tours business that effectively offers a low-pressure chance to learn more:

14. Choose Your Own Adventure
What about allowing readers of your blog posts to segment themselves according to interests? It's actually a fairly novel approach that's just beginning to gain traction. You'll win nothing but respect for providing options.
Example: Did you know we serve both businesses and families? Click here to learn about our business success stories, and here to discover more about how we work with people directly!
Here's a brand that managed to effectively design a choose-your-own adventure option for their customers that would fit well at the bottom of a blog article: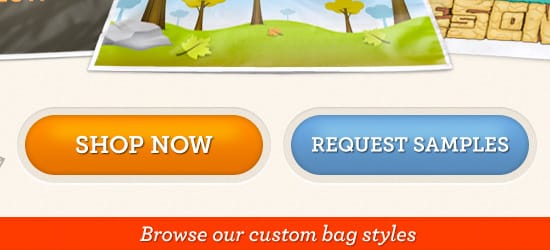 15. Limited-Time Offers
People absolutely love the concept of exclusivity. As Brian Conlin of Vocus points out, giving the impression of a limited supply can only increase demand. One truly novel way to call readers of your blog posts into action is by presenting an offer or landing page before it's released to the general public. It's an idea that's certainly worth testing out!
Example: Psst. Want to gain exclusive access to our latest eBook before your friends do? Click here to download a copy before it goes officially live on Tuesday!
Do you utilize call to actions in your content marketing? What kinds of invitations have you find most effective?