The 10 Best Keyword Research Tools
Effective online marketing starts with thorough keyword research. The right keywords help you attract more visitors, make more sales, and rank higher and appear more often in search engine results.
But knowing the keywords your prospects use to find you online is more than just good SEO — it's also good market research. By learning what your target market is looking for and what kind of language they use to find it, you can create products and content that are more attractive to them and that truly deliver what they want. That leads to a better reputation and more traffic and customers.
As long as you put in the work to maintain your SEO, find the right keywords, and understand your market, this becomes a self-perpetuating business-boosting cycle.
Finding the right keywords takes time and effort, but a good keyword research tool makes the process much faster and easier. To help you find the best keyword tool for your business, we've reviewed some of the most popular options.
1. Google Adwords Keyword Tool
This free tool is the most basic option, and most other tools pull their keyword data from this tool. GAKT shows you the competition level of each keyword and offers several filters and match types to help you discover the most profitable keywords. And since Google is the largest search engine by a good margin, this keyword research tool should definitely be in your repertoire, especially if you use Google Adwords to advertise.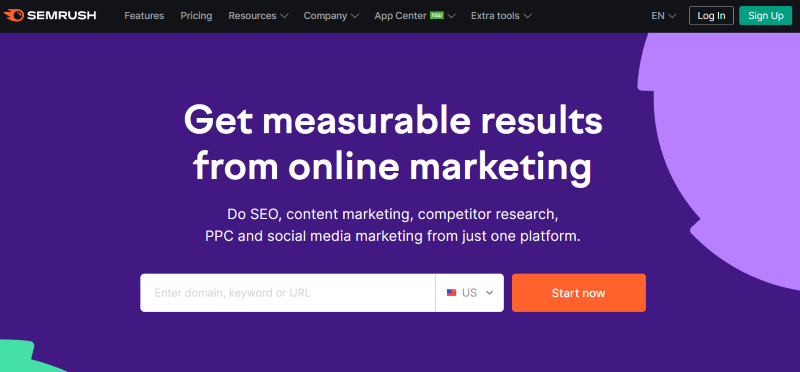 One of the most popular paid keyword tools available, Semrush is best known for its powerful competition tracker and keyword research modules.
It also includes several additional modules to help you find the best domains, monetize your site, and find, create, and promote content.
While many users agree that other tools may be more useful than these additional features, Semrush offers a fast, comprehensive keyword and market research solution.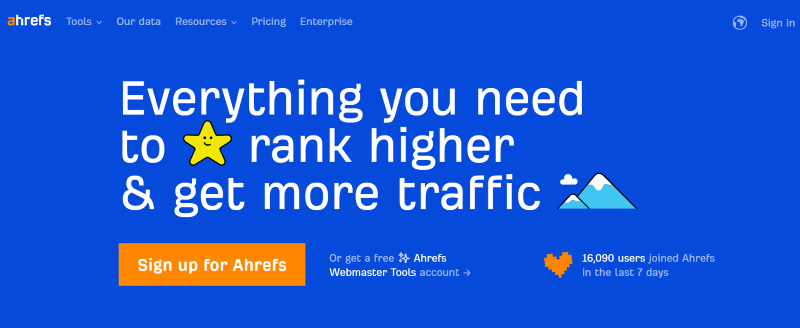 Even though Ahrefs doesn't give you everything for free, its free version is still pretty good for basic keyword research. You get tools like a Keyword Generator, Difficulty Checker, and Rank Checker. Plus, it supports keyword searching for platforms like YouTube, Amazon, and Bing.
With the Keyword Generator, you can get up to 150 keyword ideas (100 regular and 50 question-type), and it tells you how often people search for these and how tough the competition is. The Difficulty Checker shows how hard it is to rank, how many backlinks you might need, and a look at the top search results.
The free tools don't go as deep as the paid version, but they're good for basic SEO work like keyword research, link building, checking your website, and keeping an eye on rankings and traffic. If you need more, Ahrefs has paid plans starting at $99/month, which offer more searches, data, and keyword lists.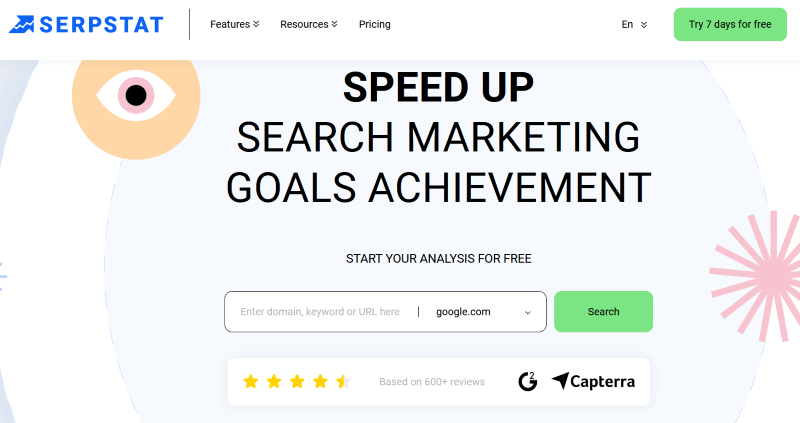 Serpstat is a great all-around tool for SEO (search engine optimization).
Main Points About Serpstat
It's a full package for SEO, offering more than just keyword research.
You get website analysis, search result analysis, backlink checks, rank tracking, and website audits.
It's designed to be a one-stop solution for all your SEO needs.
Key Features
You can see what your competitors are doing with a special graph feature.
It helps you understand how hard it is to rank for specific keywords and shows keyword popularity trends.
It's the most wallet-friendly choice among the tools we're talking about.
Pricing
You can try Serpstat for free for a bit when you sign up for their trial.
To use it regularly, you have to subscribe. The basic plan is $45 per month if you pay for a whole year at once, or $59 per month if you pay monthly.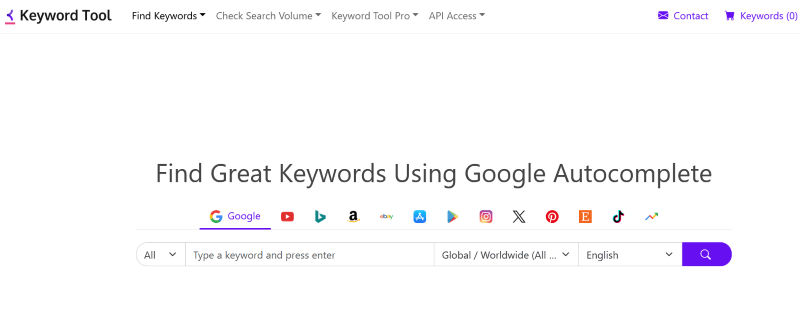 Keyword Tool is a handy online tool for finding out what people are searching for on the internet. It gives you a variety of keyword ideas, products, and hashtags that people look for on different search engines worldwide.
Why Keyword Tool is Great
The free version gives you over 750 long-tail keyword suggestions for each search term.
It's very reliable and works almost all the time, unlike some other tools.
You can use it for free without even signing up.
How to Use It
Just type a keyword into the search bar and hit the button. It'll show you some keyword suggestions and basic data for free.
If you want more detailed info, there's a paid version called Keyword Tool Pro.
Extra Features
It pulls keywords from various search engines like Google, YouTube, Bing, Amazon, eBay, and social media platforms like Instagram, Twitter, and Pinterest.
Most of the keywords and hashtags it shows are based on what people commonly type into these search engines.
It supports all the countries and languages that these search engines do.
The Pro version also gives you accurate data on how often these keywords are searched in different countries and languages.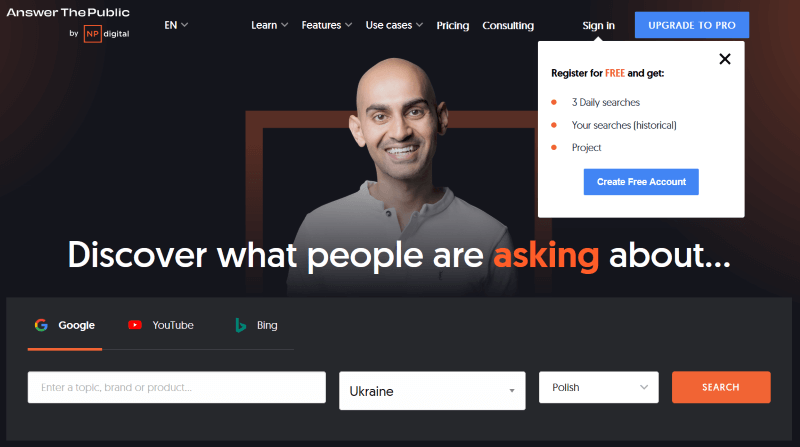 AnswerThePublic is a unique tool for finding keywords. It shows keywords in a clear, visual way, but you can also see them as a list or download them. It's perfect for beginners in SEO and keyword research, as you don't need an account to start. Just enter your keyword to see the results.
The keywords you get are based on what people frequently search for on Google and Bing. You can click on any keyword to search it on Google in a new tab. This lets you see which content is popular for those keywords, including any special featured information.
For bloggers, the free version of AnswerThePublic is really helpful. But if you often search for keywords, consider upgrading to their professional plan.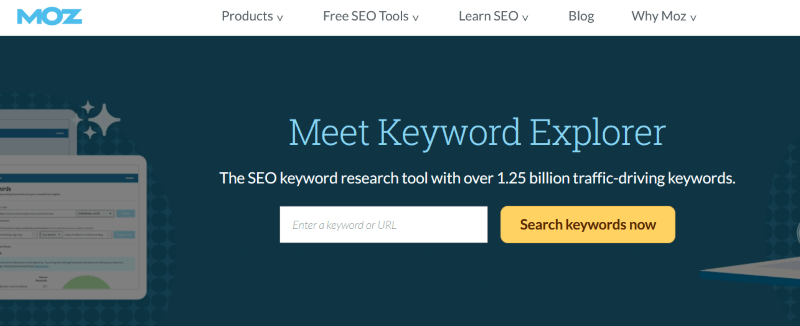 This paid option is one of the best keyword tools for analyzing key phrases. While it doesn't necessarily help you discover keywords, it offers valuable insight into each keyword you enter, including:
profitability
estimated traffic
ranking difficulty
competition analysis
You can choose to analyze keyword data from Google, Yahoo, or Bing, making this tool more versatile than others. And easy reporting makes tracking competitors and your ranking progress a snap.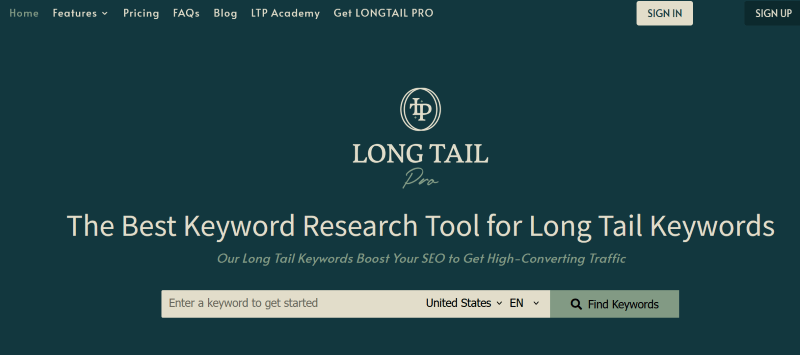 By focusing on finding long-tail keywords and testing niche viability, this popular keyword research tool helps users get the most SEO and business benefits possible. It also offers several unique benefits over other tools, including:
fast setup
scalable research and growth
easy-to-use wizards that make research painless
simplified workflow
Long Tail Pro also finds domains, researches competition on multiple search engines, and generates 800 keywords per seed phrase you enter. With a 10-day free trial, multiple price points, and endorsements from several well-known internet marketers, this tool is definitely worth looking into.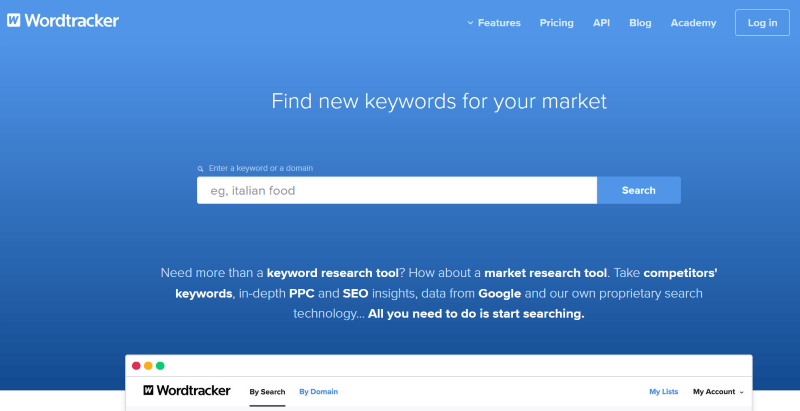 One of the first keyword research tools, WordTracker boasts one of the most accurate competition analysis algorithms to help you understand what your competitors are doing right and steal their keywords. This tool also uses a proven Keyword Effectiveness Index (KEI) to show you which keywords are worth the most for your business, and it offers an easy-to-use keyword map to plan out your website without the stress and hassle of spreadsheets.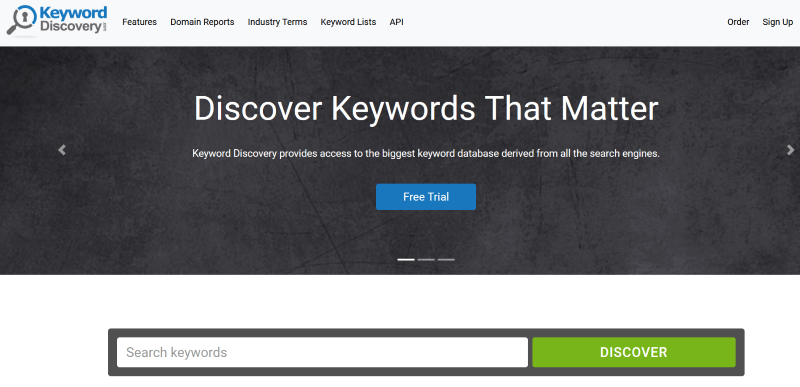 What makes this option one of the best keyword tools to consider is the number of databases it pulls its data from. While other tools rely on Google's numbers, Keyword Discovery also uses:
Yahoo's search data
global, regional, and country-specific databases
industry keyword lists
specialty databases
eBay and shopping keyword lists
Along with all these databases, this tool offers lots of keyword research options, including filters, keyword permutations, misspellings, trends, translations, and more.
Which is the best keyword tool?
There are tons of keyword tools out there, and we've only reviewed 6 of the most well-known options. Most keyword and market research tools offer the same service with only a few minor differences, so it's up to you to compare your options and determine which tool is best for your business and keyword strategy.
In fact, many businesses use multiple keyword tools to compare numbers and gather as much competitive intelligence as possible. While doing so may cost more, the benefits of increased traffic and ROI are definitely worth the monthly fee.
Which keyword research tools do you use? We'd love to hear your thoughts and experiences in the comments below!