3 Geniuses Speaking on Visual Content Marketing
93% of communication is nonverbal, and nearly half of consumers consider a website's visual elements the most important factor in determining the credibility of a company. Visual content marketing has never mattered more, particularly in an era where consumers are increasingly savvy, connected and crunched for time.
Way back in 1998, Communications Professor Mitchell Stephens predicted the rise of images and video, writing "moving images use our senses more effectively than do black lines of type, stacked on white papers."
Humans are simply wired to process visuals more effectively, and the increasing prevalence of visually-oriented platforms like Pinterest and YouTube has only fed this demand. It's never mattered more to incorporate multimedia elements in your marketing strategy. To inspire your efforts, we've curated recommendations from 13 of the brightest minds in the industry:
"We'll only see a deeper connection to video and to visuals on the web in the next few years, as more startups make smarter plays."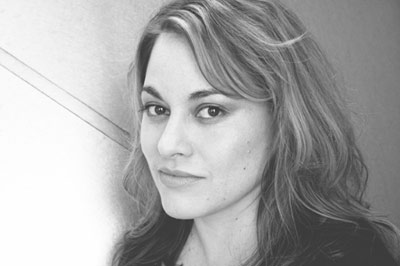 Image source: Lori Kozlowski
Kozlowski is an expert on emerging platforms and the sorts of major cultural shifts which change the way consumers connect with companies. In a recent article in Forbes, she took a deep look at how the rise of visual content is connected to the increasing prevalence of mobile, and more importantly, what small businesses can do to capitalize on the trend. Her recommendation? Invest in smarter visual content assets, which are mobile-optimized, relevant or real-time, and potentially gamification elements. Using YouTube or Vine for marketing is within nearly anyone's budget, and we're inclined to believe Kozlowski that it's the direction in which content marketing is headed.
"Break through a cluttered content landscape."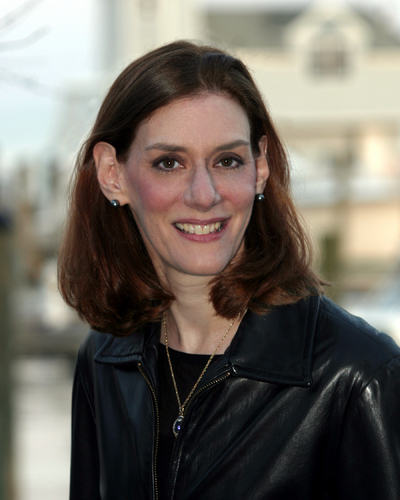 Image source: Heidi Cohen
Leading blogger and keynote speaker Heidi Cohen deals in "actionable marketing," a term used to describe her approach to utilizing the latest trends and technologies. In her expert opinion, visual content doesn't need to be comprised of perfectly-edited, long-form videos to succeed, and in fact, it may be better if it isn't. Cohen wisely points out that Tumblr, Pinterest and Instagram are all experiencing meteoric growth, and investing in amazing images can allow you to connect with consumers on these platforms.
"The ship is sailing, and you need to get on board."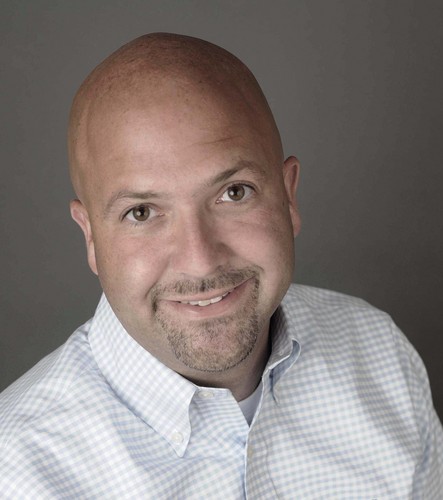 Signore has dealt in visual communications for decades, but he's a firm believer that the format has never been more important. A recent major survey conducted by his company, MatterNow, found that 95% of marketers believe that visual content matters. He advises companies of all sizes to spend 2013 "staffing up" their creative departments in order to create a sufficient variety of content to remain competitive.
"Work with your influencers to co-create content."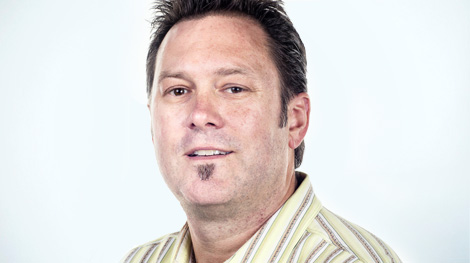 Strout literally wrote the book on mobile-optimized marketing, as the co-author of Location-Based Marketing for Dummies. He wisely points out that the most entertaining and engaging forms of visual content aren't always costly. Sometimes, they're user-generated. Actively accepting visual content contributions, like Instagram snapshots or iPhone videos, from your company's most vocal and influential fans can allow you to build up your visual content assets, as well as reap the rewards of social proof.
"Show me so I can understand."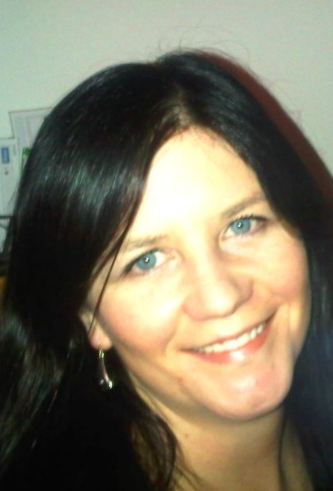 Image source: Miranda Miller
Content marketing expert Miller specializes in the intersection of psychology, learning styles and marketing. Accordingly, she emphasizes just how important it is to tailor your content marketing to the largest segment of the population – visual learners. While estimates can vary, at least 30% of the population absorb information best when it's illustrated, filmed, or drawn. Her recommendations for your business? Use a mix or all of the following options: "charts, infographics, video demonstrations, comics, eBooks, photos, or even animation."
6. Corey Eridon – @Corey_bos
"Sometimes explanations just lend themselves to a more visual representation."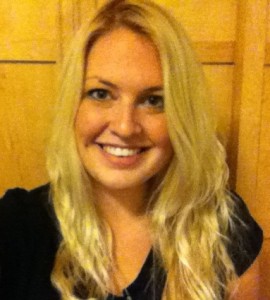 Image source: HubSpot
Eridon knows a thing or two about quality content, as a leading inbound marketing manager at HubSpot Marketing Automation software. Their blog has legions of subscribers, and in some cases, the quality and quantity of HubSpot's visual content was probably key to their conversion. When faced with the choice between writing 1,200 words or creating a quick visual, Eridon is a believer that sometimes the better option is a visual. You don't always need the help of a super-talented designer, either. Powerpoint or Visio could be all you need to create a quick graph or flowchart that gets the point across perfectly.
"We are seeing the rise of platforms…that communicate messages in a more visual way."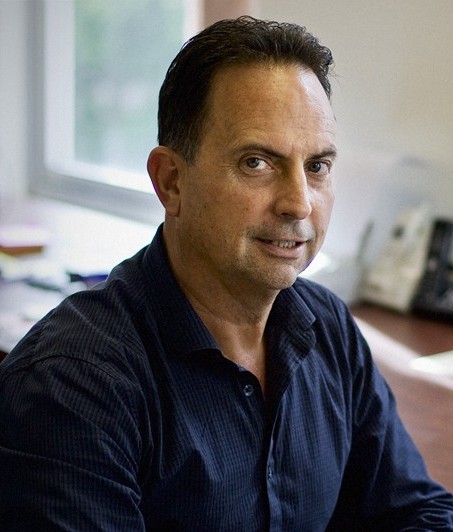 Not only is Bullas one of the most universally-respected social media marketing experts, he knows a thing or two about content promotion. His blog's current status as one of the AdAge 150 was undoubtedly earned through a mixture of brilliant thought and strategic promotion, and Bullas was an early adopter of Pinterest for marketing. He's a strong advocate for optimizing your content marketing to thrive on visually-oriented platforms that are experiencing meteoric growth, which could include Tumblr, Pinterest, and Google+. By taking the time to pin or crop infographics or customize images with text, your content promotion strategy could see much better success on visually-oriented platforms. For more about content promotion, check out Writtent's blog post Content Promotion Strategy: 23 Proven Ways to Explode Your Website Traffic.
"Sure, events still work. Emails still work. But we are not seeing the same amount of time and money spent."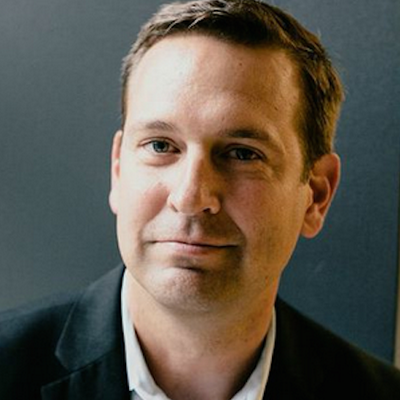 Brenner is a leading expert on B2B marketing trends, which he shares in his regular contributions to Forbes, and applies as Vice President of Marketing and Content at SAP. When asked in a recent interview to summarize the latest breaking trends in marketing, Brenner pointed to the fact that "direct promotional hype" just doesn't have the ROI it used to. He recommends that content creators develop proficiencies in the types of outreach which are still effective, which include visual design, videography, and Slideshare. Small businesses considering adding a dedicated content marketer or hiring an agency should look for solutions which will leverage more than simple text marketing.
"Text is dead, visual is the future."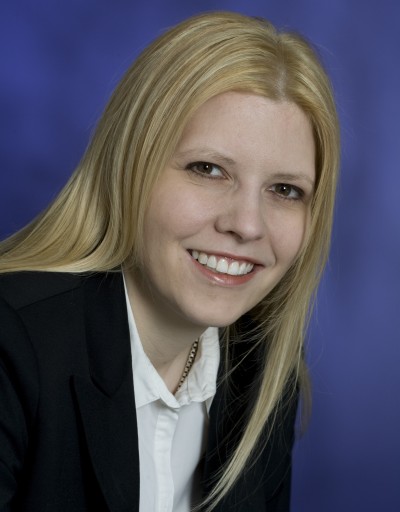 Image source: TopRankBlog
As Director of Marketing at Marketo and Aptus, Pergolino has dedicated her career to raising the bar in the realm of content marketing. In a recent presentation at the software's annual user conference, she revealed some brilliant ideas for visuals that go beyond simple text and video. Comics, memes, and visual note-taking can be even simpler to create and customize, and they are perfectly primed for sharing in an era where there's simply more text than any consumer can read fully.
"Create a sense of urgency for change."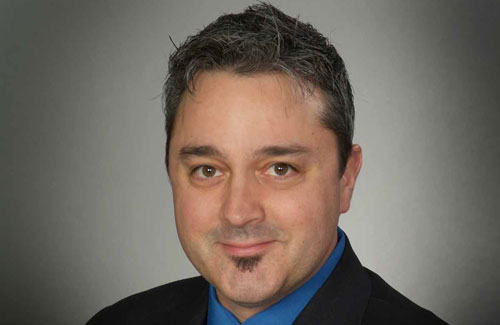 Image source: CMO by Adobe
Visual content doesn't automatically equal quality content, and it's important to invest in images and videos that will make a difference for your bottom line. Tim Riesterer, Chief Strategy Officer at Corporate Visions, has conducted years of research to determine exactly the types of content that will increase conversions, shares, and perceptions of organizations. Lucky for the rest of us, he shared the "three Cs" of great visuals in a post at Content Marketing Institute:
Context: Your visuals should be sufficiently powerful to inspire your viewers to immediate action.
Contrast: Use content to illustrate the difference your solution will make in a prospect's life.
Concrete: When using visuals to communicate complex concepts, rely on simple elements like lines and arrows to confidently relay information.
Simply leveraging visual content won't allow you to gain an edge on your competition, which is why it's critical to map your visual content to the role your company plays in your buyer personas' lives. To discover more about creating vibrant profiles of your ideal customer, delve into our article Building an Epic Buyer Persona Profile: a Totally Comprehensive Guide.
"We're not creating the buying process – we're facilitating it."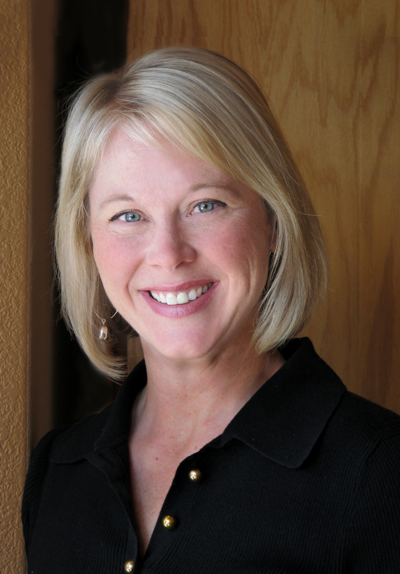 Image source: Carla Johnson
As an author, speaker, and Principal of agency Type A Communications, Johnson has observed a significant change in consumer behavior during her career in marketing. She recently described the major shift of the past several years as "people buying differently and knowing exactly what kind of information they're looking for." Many consumers, particularly savvy segments of the population, no longer consider YouTube or social media networks novel. As a result, Johnson recommends becoming more proficient at using visual content elements to create "snack-size" content which conveys exactly what your consumers are looking for in 90-second elements or easy-to-scan whitepapers.
"Don't be naïve. Anticipate ways your [visual content] could backfire."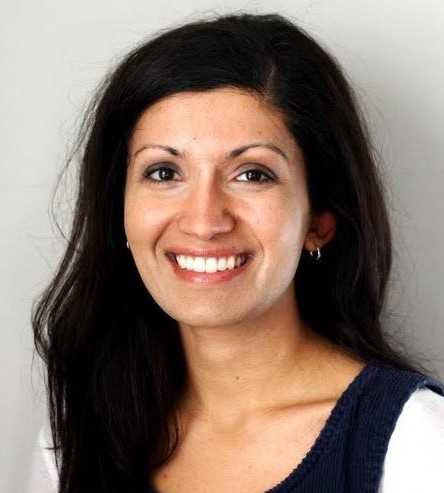 A professional content marketer, Mallon has nearly a decade's experience helping companies of all sizes seamlessly adopt myriad forms of content marketing. She's observed mistakes, and when asked to provide recommendations, she cautioned against the following pitfalls:
Don't ignore the importance of branding standards and consistency in typefaces, font sizes and color schemes in visual content.
Don't use overly flashy images which will ultimately detract from the intent and messaging of your content marketing.
Don't copy the format of popular infographics closely; creativity counts.
Don't try memes if your buyer personas aren't particularly internet-savvy.
In essence, your visual content should be a seamless component of the rest of your company's digital presence. Aim for consistency in tone and brand personality, even if that means ignoring memes or comics in favor of well-designed white papers or slideshows.
"There's mileage in circulating content befitting of the label 'exclusive'."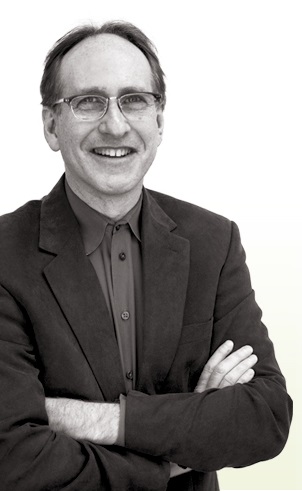 Glauberman has earned a position as a thought leader due to a unique blend of expertise in user experience and marketing principles. From interactive content to gamification, he deals in it all, but he recently made a suggestion on the Content Marketing Institute blog that any company should get behind. By employing what he refers to as "corporate candids," behind-the-scenes snapshots of how your company operates, you can benefit by offering a peek into your inner world. Glauberman points out that candid visual content can be highly shareable, and create an instant rapport with viewers. Whether you're participating in a volunteer project, or snapping images for your upcoming product release, don't be shy about revealing a peek.
Are you leveraging visual content in your marketing strategy? What lessons have you learned from major organizations and thought leaders who specialize in amazing videos, images, and infographics?