6 Experts' Proven Tips for Creating a Successful Blog
It's easy to start a blog, but it's incredibly difficult to build an audience. 92% of marketers are currently creating custom branded content. Each company has some serious competition to gain notice from today's consumers, who have more information at their fingertips than ever before. Advice to write "quality content" isn't always enough; even brilliant content can be ignored if you aren't marketing it the right way.
But there's nothing to worry about as our blogging experts are here to share their tips for creating a blog from scratch and maintaining it building a lively and active audience.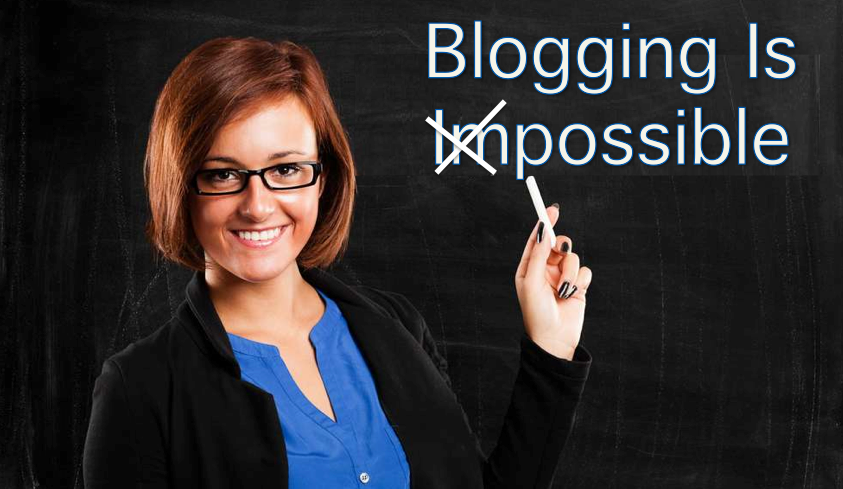 Anum Hussain is a passionate content strategist. During the day, she works at HubSpot, developing the marketing industry's leading content on all marketing subjects. Off-the-clock, she spends her time directing MIST Boston, a nonprofit that attracts 230+ high school students to learn about faith-based morals through scholastic competitions.
"When first starting a blog, the most important thing to do is to just start writing and publishing. Many blog starters get caught up in the fear of publishing a piece with typos, a post that's not meaty in its advice, or whatever other reason they may come up with. But when you're first starting, you're allowed to mess up. It's better to experiment and fail early on to provide yourself with early learnings for future content. And by publishing more and more, you're garnering more and more attention early on, which will help you in the long run."
– Laura Roeder @ikr
Laura Roeder is the founder of LKR Social Media, a company that creates training courses for small businesses to learn how to leverage social media and online marketing. Our two programs are LKR Social Media Marketer and Meet Edgar.
"One tip for starting a blog is keep a consistent schedule, even if it's infrequent. When your blog has been dead for months at a time it looks like you might not be in business anymore! Instead publicly pick a schedule, publicly state it, and stick to it. Writing every other Monday and actually making it happen is much better than writing three times a week then falling off the wagon in exhaustion a few weeks in. Plus, a clear schedule will help you get your blog posts written by providing strict deadlines."
Author of the acclaimed book on Internet marketing, Do It Wrong Quickly, on the heels of the best-selling Search Engine Marketing, Inc., Mike Moran led many initiatives on IBM's Web site for eight years, including IBM's original search marketing strategy. Mike also serves as a senior strategist for Converseon, a leading social media consultancy based in New York City.
"People are often intimidated when they first start blogging. I often hear people tell me that they can't think of anything interesting to say. Or that they don't know what people want to know about. Or that they don't have time to write. To me, there are a few simple tricks that can get you on track:
1. Pick a schedule and stick to it. If you blog "whenever you get the chance," it will never happen. Instead, commit to once a week, once a month–whatever you decide–but treat this commitment to your readers the same way you treat a commitment to anyone else.
2. Keep a list of topics. Once you start doing it for a while, you'll naturally think of ideas for posts. Write them down somewhere that you can grab them when you need inspiration. And don't just write ten words–write a couple of paragraphs while it is fresh in your mind. It's much easier to complete the post later when you need one than it is to stare at a blank screen hoping for an idea to strike.
3. Answer people's questions. If you are an expert on something (you should be if you want to blog), even a minor expert, or a minor expert on a minor topic, you get people asking you questions all the time. Write them down and answer them in blog posts.
4. Remember why you are doing this. You must have a reason for blogging. Whatever it is, remember it. If you want a new job or you are trying to get more clients–whatever it is–write the posts toward that end. Blog for the job you want. Whatever you want to do, write about it and it will come.
5. Go all in or go home. Half-hearted blogging wastes all of the time you spend on it and provides no value. Better not to do it at all. If you decide to do it, commit to it. If you think you don't have enough time, remember that we all actually have the same amount of time each day–no one actually has any more time for blogging than you do. "I don't have time" really means "Blogging isn't more important than everything else I am already doing with my time." If that's true, then don't blog. If not, well you know what you need to do.
Above all, find some fun in what you are doing. If you don't enjoy writing a post, you are either writing about the wrong subjects (find topics that jazz you) or you shouldn't be blogging (maybe doing videos would be easier than writing). Blogging is right for many people but not everyone, If it is right for you, follow these tips and you should be just fine."
Daniel Burstein is the director of Editorial Content at MECLABS. Daniel oversees all editorial content coming from the MarketingExperiments and MarketingSherpa brands while helping to shape the editorial direction for MECLABS – working with our team of reporters to dig for actionable information while serving as an advocate for the audience.
"Focus on your audience. I've seen all too often marketers start blogs because they think they should be doing content marketing. Or, even worse, their boss tells them they should be doing content marketing, without an understanding of what it takes or involves. So they just use the blog to post self-promotional material. Or material they care about, but their target audience won't (for example, a demographic mismatch where young bloggers make pop culture references that their target audience won't understand or care about).

A blog is really two things. One, simply a piece of technology, a platform. But, two, it is a promise in the minds of most readers, who expect that the blog should have actual content with some elements of value that is hyper-targeted to their needs. Much like with a newspaper. Readers don't just look at a newspaper as newsprint that is delivered on their driveway every morning. They look at it as valuable information about their city, where they live, and the things that they do.

So, ask yourself, why are we starting a blog? More importantly, how can our blog help improve our reader's lives? Help them overcome challenges? Help them reach their goals? And why, given all the other content options they have, should our target audience read our blog? If don't have compelling answers to these questions, then you're likely just wasting time."
Sherry Lamoreaux is a writer and blog editor at Act-On Software, which is a marketing automation platform vendor. She firmly believes that simple solutions are generally better than more complex ones.
"If we agree on the premise that your blog is one tactic in an overall communications strategy, that's a good beginning.

Given that, the most important thing is to understand your audience. Who are you writing for? What do they want to know or learn about? Your readers trade their time for something of value; the more value you can deliver, the more likely they are to bookmark you or comment. This means it's not about you or your organization; it's about the reader and his or her concerns. Be real, be honest, be interesting, and be helpful.

Your blog content strategy should be coordinated with your team members who provide other content, on social channels, email, your website.

Oh, and don't forget about images. Use ones that help tell your story. Creative Commons is a good place to find free ones, but be careful to observe the copyright rules, and give the artists the credit they are due. Just get started; your efforts will be repaid with increased traffic and SEO rankings. Good luck!"
Joel Comm is an entrepreneur, New York Times Best Selling Author, and new media innovator. He has consistently been described as one of the world's foremost authorities on Social Media, Internet Marketing, eCommerce and Mobile applications.
"My tips are as follows:

1. Own your own domain. WordPress.com and Blogger are good for getting started, but you want to have complete control of your content.

2. Be authentic. People connect with others who are vulnerable and real.

3. Write from your own pool of knowledge, wisdom and experience. Don't try to write about something just because it's a hot topic.

4. Blog regularly. Writers write.

5. Don't be afraid of controversy. Strong opinions lead to engaged readers.

6. Encourage feedback by asking questions

7. Build an email list by offering an ethical bribe to your visitors. Their email address is valuable. Respect it by providing something valuable in exchange.

8. Share your latest articles via all your social network connections."
Creating a blog is a tough challenge, and you should also think about keeping it lively enough.
What lessons have you learned during your career in content marketing? What are the biggest challenges you've faced along the way?