14 Ways to Do Competitive Marketing Analysis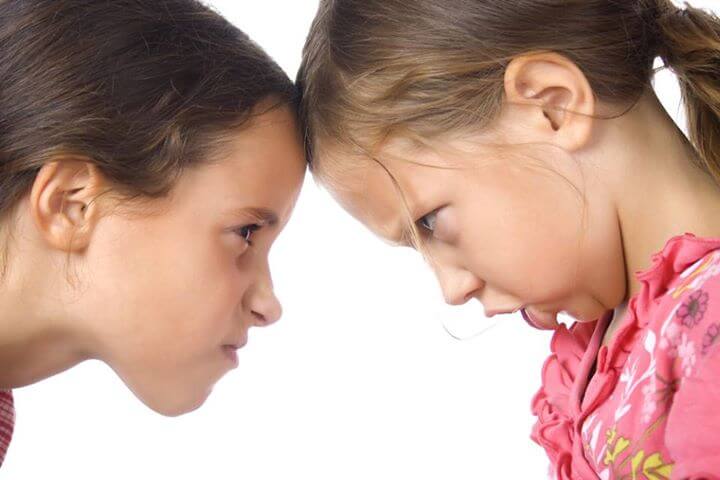 The small business landscape is arguably tougher than ever before. A recent Constant Contact survey found that 59% of SMB CEOs feel it's harder to run a business than it was 5 years ago, a factor which can primarily be attributed to quickly-changing technology and marketing best practices. The difficulty of success means that competitive marketing analysis is more crucial than ever. As Expert Stacy Poehler points out, "nothing happens in a vacuum." Without well-defined points of comparison, and continual analysis, you'll never know whether your marketing strategy is really working, or allowing you to capture a greater share of your market. However, best practices have changed significantly, and the tactics you learned in business school aren't necessarily effective today.
What About SWOT Analysis?
Historically, companies of all sizes have relied heavily on SWOT for competitive marketing analysis, an acronym which stands for strengths, weaknesses, opportunities, and threats. These four areas are placed in a quadrant, illustrated below, and used to "bulletproof your business by resolving weaknesses [and] eliminating threats."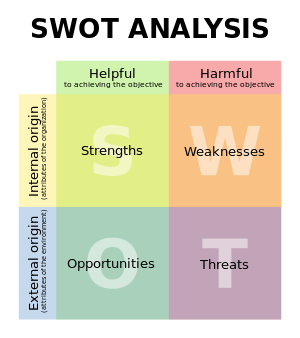 Image source: Xhienne/Wikimedia.com

The big problem with SWOT analysis? According to Forbes Contributor Dave Lavinsky, it's a surefire way to end up paralyzed. It makes sense to any strategist to focus on completely eliminating weaknesses and threats before capitalizing on opportunities, which is brilliant aside from one inconvenient truth. You'll never escape threats, unless you achieve total monopoly of your niche, and you simply can't afford to ignore opportunities for the sake of playing defense. While SWOT analysis is certainly better than nothing, Lavinsky recommends a broader approach to competitive marketing analysis, as well as the following system for applying competitive intelligence:
1. Focus on Metrics: Do you know which social media platform your customers are coming from? If your marketing strategy isn't driven by metrics, make the shift towards systemic review of your actions.
2. Repeat What Works: Did emailing an eBook result in hundreds of new leads? Translate your highest-profit actions into a system you repeat on a biweekly, monthly, or quarterly basis.
3. Attack Opportunities: Have you tried emailing at different times, or a presence on Pinterest? Never wait until the climate is just right to actively experiment.
What to Include in Competitive Marketing Analysis
1. Business Strategy
While you'll likely never know the exact contents of your competitor's business plan, you can compile as much intelligence possible about how they do business through competitive marketing analysis. The most effective way to do this is through competitor profiling, a process not unlike creating a buyer persona. Factors which should be included in competitor profiling include the following:
Segments Served: How does their customer base compare to yours?
Market Share: Are they capturing the majority of customers in your industry? Is their customer base growing?
Advertising and Campaign Themes: What topics, trends, and concepts are they actively targeting in content marketing?
Channels of Distribution: Do they have a blog? Are they on social media?
Pricings, Discounts, and Annual Specials: Is this intelligence listed on their website?
2. Website Comparisons
A website is the backbone of your digital presence, and it's critical to out-optimize your competition, particularly in an era where mobile optimization is so important. Competitive marketing analysis of key websites should include a look at the following factors:
Number of Pages: Do your competitors offer a wide array of landing pages, detailed information on pricing, and an about-us page?
Navigation: Is the website easy-to-use? Was your competition able to match the user-experience to your buyer persona's level of savvy?
Social Integration: Are social media follow buttons included on site pages? Are there opportunities to share content or landing pages?
Load Times: Does the website load quickly in all browsers, and on mobile-enabled devices?
3. Targeting
Relevant content is serious business. Your prospects surely don't have the time to engage with generalized information. In the strictest sense of the word, your competitors are striving towards the same goal as you. However, that doesn't mean they're targeting the exact same buyer persona as you are. While fast food chains Chipotle and Qdoba offer a similar product, Chipotle has effectively positioned themselves as an eco-friendly company. Figure out who your competitors are trying to acquire, and pay especially close attention if it's the same prospect you're aiming for.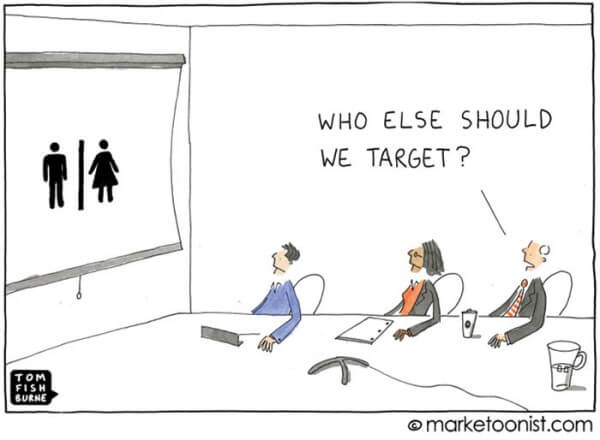 4. Social Media
A company's ability to monitor, track, and engage in conversations on social media platforms can determine their success among a new type of consumer. Use both quantitative and qualitative competitive marketing analysis to glean actionable intelligence about the following key areas:
Platforms: Does your competition stick to Facebook and Twitter, or are they using all social media networks equally? Do they experience better engagement on any given platform?
Timing and Frequency: How often does your competition post to their social profiles, and what times of day?
Following: While total social followers offer little value on their own, monitoring the growth of your competitors' social following can give insight into the efficacy of their strategy. On Facebook, pay attention to how many people are "talking about this."
Content: Is your competition heavily promoting their own content offers and articles, or giving equal share to other content creators in the industry? Are they effectively targeting content to buyer personas, or sharing items which don't seem to fit?
Share of Voice: Are you dominating conversations about your product or services, or does your competitor tend to take control? Share of voice is best calculated manually, by automating "streams" of industry keywords in HootSuite, and determining the percentage mentions of brands in your niche are scoring.
Response Times: How effectively are the companies your examining responding to customer service complaints, questions, and compliments? Quick responses matter, and a company that stops monitoring at 5pm can find themselves in a vulnerable position.
5. Content Marketing
Providing value through content marketing is a key differentiating factor. As Agency Principle Monica Bussolati points out, "if you are not the purveyor of free quality content for your niche, someone else will be." While it's difficult to objectively measure the quality and effectiveness of someone else's content marketing from the outside, the following factors can yield rich insights:
Types of Content: Is your competitor blogging, or have they mastered a presence with an astoundingly broad mix of content, like webinars, eBooks, white papers, and Tumblr?
Frequency of Publication: Do they blog twice a week? How often are they adding free resources and landing pages? Subscribe to their blog to determine whether they have a schedule, and how rigorous it is.
Quality: Are their blogs hastily published, or a thoughtful piece that's worth sharing? It can be challenging to objectively determine the quality of your competitors' content, but look towards how well-edited, researched, and original their efforts are.
Relevance: Are you the only one in your niche newsjacking? Do your competitors work to create content about trending news items and stories that relate to your industry?
Audience: Not every website reveals the depth of their blog subscriber base, but if this insight is freely shared, it can be competitive marketing analysis gold.
6. Email Marketing
Email still has the highest form of ROI of any kind of marketing. Convert on your competitor's websites to begin receiving communications, and examine their emails in light of the following factors:
Frequency of Emails: Are they nurturing their leads on a monthly, or weekly basis? What times of day do they email?
Content: Do the notes include an attractive promotional offer or special, or are they simply using the platform to self-promote?
Mobile-Optimization: Do their emails display correctly on both your PC and tablet or smartphone?
Sender Score: Are their emails landing in your inbox, or being caught by your spam filter?
7. SEO
In many ways, SEO is the easiest area of competitive marketing analysis, because there is an abundance of tools available to quantitatively examine how your website stacks up against others. Further, SEO is an inherently competitive craft. Ensure each of the tools you utilize adheres with Google's terms of use before you examine the following factors:
Keyword Ranking: How do your competitors rank for key terms in your industry?
Site Traffic: How many website visits do your competitors receive each month?
Website Authority: What is the website's pagerank and Mozrank, as a limited measure of how established and trustworthy they are in the eyes of Google?
Competitive Marketing Analysis Tools
It's not free, but Compete is one of the most comprehensive tools for competitive marketing analysis available to businesses of all sizes. The software specializes in competitive marketing analysis, including automated searches of how your company website stacks up against 1500 competitors, and insights on the behavior of the customers you're trying to attract: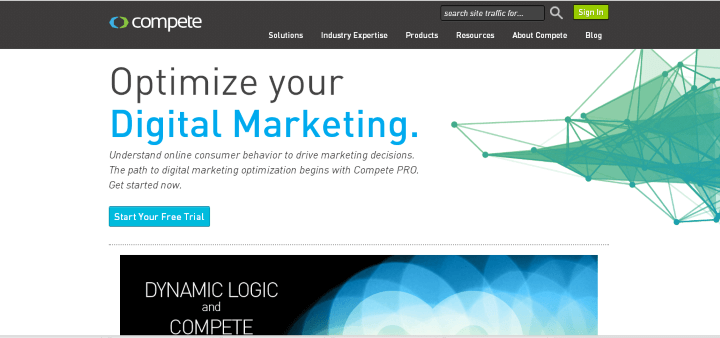 HubSpot's Marketing Grader draws from a comprehensive overlook of web presence, which includes blogging, social media, SEO, lead generation and mobile optimization, to provide a score of how you and your competitors are doing online. Receiving your own marketing grade is free, but being able to see how you stack up against others in your industry requires a subscription to their software.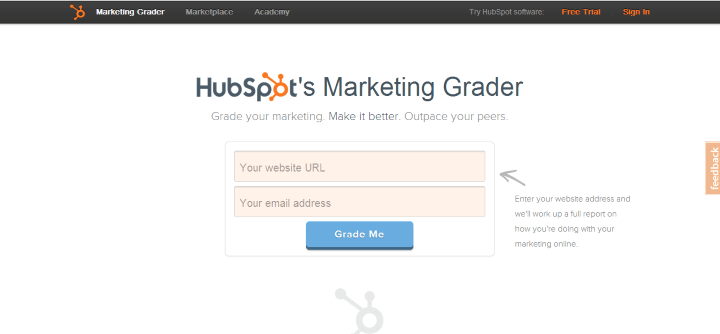 While the product is still in Beta, Moz (the software formerly known as SEOMoz) promises to blend all of the SEO brilliance of the company with a new, comprehensive look at competitive marketing analysis. Not only will you be able to determine the strength and authority of your website, your analytics are displayed in conjunction with other websites in your niche, so you can ultimately determine how their content is performing, and the modes of content promotion that are bringing the best results.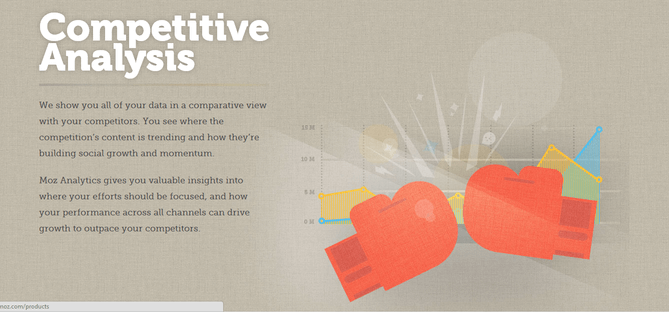 One of the most popular all-in-one SEO tools available, Raven uses 30 different factors to determine key opportunities for gaining SEO share in your industry. You can examine their backlinks reports, gain insight on any site performance issues, and quickly access a comprehensive view of keyword ranking and on-page strategy, including anchor text. It's simple to shift your own strategy and gain insight into how your competitors are guest posting and optimizing their blog articles with this competitive marketing analysis tool.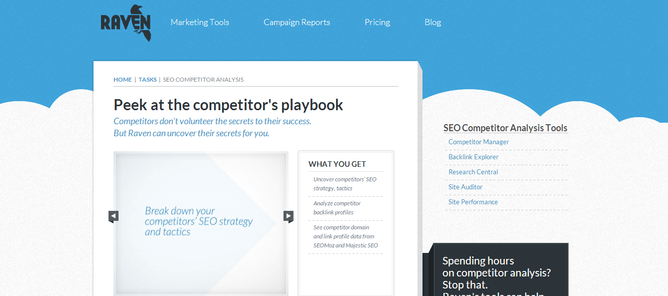 Social media competitive marketing analysis can be a seriously big job, and if you're willing to commit, Sprout Social will automatically perform all the analysis you need. Reports automatically-generated by the software can include social traffic reports, objective measures of all major social platforms, as well as up-to-date insights on follower demographics and geography. If you're not able to pay for the service, the company offers a number of free reports which can be incredibly helpful in competitive marketing analysis, although sending a Tweet is required to unlock the intelligence.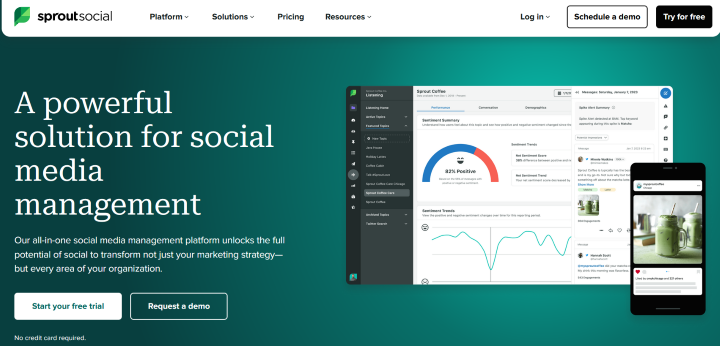 This tool does one thing extraordinarily well, which is SEO analysis with a strong look toward keyword ranking. SEMRush's automatic analysis can help you determine which keywords to incorporate in your own marketing strategy, with a look towards relevance, as well as terms which offer little opportunity for ROI. The competitive marketing analysis comes in the form of advice on the steps needed, which could be 3 blog articles or 1 new page, to score other companies top keyword rankings.
Buzzstream software is built to achieve one key result: helping you gain the attention of digital influencers before your competition does. A SMB's success can depend on their ability to connect with and leverage digital influencers for content promotion. Not just any individual with a social following has the potential to explode their business, however. Finding and building relationships with the right people can yield remarkable results. The program identifies who you need to connect with, and allows you to monitor their conversations with other brands for the sake of competitive marketing analysis.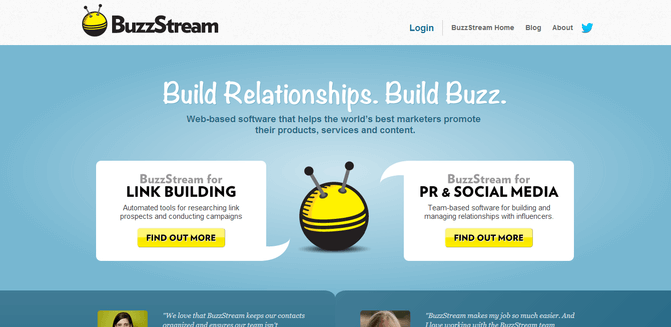 The internet has changed competitive marketing analysis as we know it. While analyzing other organizations previously required some sneaking around akin to espionage, the growing importance of a web presence means that virtually everything you need to know about other companies in your industry can be found online. Moving past a SWOT analysis and leveraging the right platforms to gain intelligence can allow you to quickly obliterate opportunities and improve in real time.
Are you using competitive marketing analysis? What are your favorite tools and tactics for gaining the right insights?