Top 28 Marketing Case Studies For #Smallbiz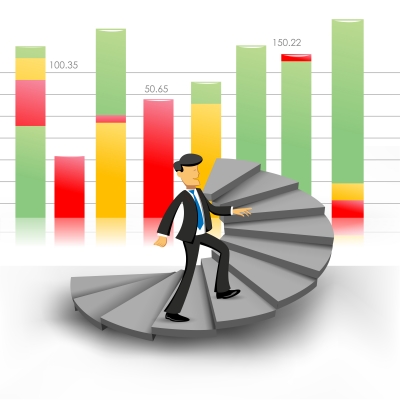 Image courtesy of digitalart / FreeDigitalPhotos.net
Content marketers need to be empathetic, detail-oriented, and tech-savvy. However, agility may be the most important attribute of all. As HubSpot's Corey Eridon points out, nimbleness is a state of mind, which requires being able to quickly adapt to new changes and trends. You simply can't lead a winning content marketing strategy if you're playing by the old rules of SEO, or blogging to the wrong buyer persona.
Ongoing education is critical, which is why we've compiled 28 of the brightest and most-inspiring research reports and case studies to hit the web in the recent months. Make it a point to read one of these amazing – and free – resources each day for the next 3 weeks. Trust us, you'll be unstoppable:
Research Reports
Did you know that small businesses are actually winning when it comes to adoption of content marketing? The latest research from Content Marketing Institute has found that small companies allocate 31% of their marketing budget to content, as opposed to only 24% at enterprises. CMI's small business report cuts to the chase to examine how marketers are using platforms and creating content.
The 70+ interviews which serve as the backbone of Altimeter Group's ongoing research on how enterprises approach the strategic and tactical side of content marketing have a lot to offer SMB CEOs and marketers. You may not have the budget to hire an entire "content center of excellence" or editorial board, but you can certainly learn from their suggested system of checks and balances.
HubSpot's annual survey of marketers doesn't solely focus on content, but its insights are too rich to ignore. The data from over 3,300 marketing professionals includes plenty of research specific to small business, as well as a comprehensive look at how content marketing strategy should mesh with the rest of your outreach.
IBM's hot-of-the-press annual report includes data mined from 1,700+ CMOs worldwide, and some extra-special analysis on exactly why some marketers are more successful than others. Their findings indicate that sensitivity toward customer feedback matter far more than your company's budget.
Semrush' interview of 329 content marketers is among the most spot-on studies we've seen hit the shelves in recent months. They didn't shy away from asking the tough questions, like whether companies are willing to pay for expert authorship, or if marketers are actually embracing video. If you read this report between the lines, there's plenty of tips to help you pull ahead of your competitors.
MarketingProfs's annual survey of how B2B marketers approach content marketing strategy is a tactical goldmine. While the survey naturally includes a deep look at how companies are approaching content curation, there's plenty of other insights that make it well worth any B2B or B2C marketer's time.
Marketing may be changing, but the landscape of consumer behavior is possibly changing even faster. Google's survey of how people interface with technology, compiled with the help of research powerhouses Ipsos and Sterling, has the potential to completely revolutionize the way you create content for a very distracted consumer base.
B2B (business-to-business) is changing a lot as the way businesses work, the things that drive new ideas, and the people who buy things have changed a lot from the past. Nowadays, some of the companies making the most money in the world are B2B companies.
Even though many people in business are worried about economic problems and increasing uncertainty around the world, leaders in B2B are mostly hopeful about how their companies will do and how marketing can help them grow.
Case Studies
Servio, the copywriting team behind Target's witty product descriptions, was faced with the not-small task of transitioning tens of thousands of products onto a new platform. The experts estimated the project would take 9 months, but Servio delivered in just 3. While Target is not a small business, this marketing case study offers some seriously bright lessons in adopting smart technology.
In many ways, Dive Rite was the quintessential small business. With 18 employees and a single marketer on staff, the brand was facing the need to sell diving equipment with a broken website to a tech-savvy buyer persona, as well as the challenge of building a content strategy from the ground up. Not to give any spoilers, but they succeeded brilliantly with limited resources, and offer real insight into why.
Measurement and analysis is a way of doing business for McGladreys, a global accounting and tax consulting firm with over 7,000 employees. The company was creating custom marketing materials, but they lacked a comprehensive content strategy. The steps the company ultimately took weren't especially unique, including defining goals and redesigning their website to provide better access to content, but they were incredibly effective.
It's easy to objectively see the value of combining your company's sales and marketing silos into a comprehensive outreach program, but technical publisher Elsevier's incredible success could certainly provide a boost to your motivation. Read this content marketing case study to learn the steps the company took to integrate, as well as specific tactics to improve their email metrics.
While PTC, a software company with over 5,000 companies, wasn't exactly small, they faced a number of challenges all too familiar to SMB CEOs. They were trying to debut an innovative product in a crowded and clunky market, and had to build website authority for a micro-site. Perhaps most overwhelmingly, the team had one month to launch the site and associated content assets. PTC's story is a triumph of lean principles, which can boost any small business.
Eloqua may be one of the largest and best-known companies in the marketing automation space, but they don't have it especially easy. For starters, it's hard to pick a single industry where major brands create more content. Eloqua needed to stand out against a whole lot of noise, and the way they succeeded was increasing employee contributions, and management buy-in.
A content marketing video case study? Why not, particularly if the insights are as fresh as this example from major real estate player Prudential. In this taped session from the FinanceConnect13 conference, major marketing players delve into just how Prudential applies their customer insights. The need to efficiently apply customer feedback is a challenge for companies of any size, and this video could help you win.
40% boost in revenue is no typo, and it's the growth that Distribion experienced after refining their content marketing strategy. A marketing automation company which focuses on highly-regulated industries, this marketing case study includes particular insight on how the company leveraged strategic partners to create more content, and set goals.
Most marketers are at least a little familiar with the story of Marcus Sheridan, the struggling owner of a swimming pool business turned content marketing evangelist. Few know that content creation actually turned around his business at one of the worst times for his industry, the peak of the recession in 2008 when few consumers had the cash to invest in an in-ground pool. Sheridan is always inspiring, and in this interview, gives more than a few secrets away.
There wasn't anything wrong with SkyTap's content. However, it wasn't outstanding, and by heavily investing in buyer persona research and content targeting over a period of 12-18 months, the company increased their metrics an astounding degree. This is among the best resources for effective content targeting we've ever encountered.
If you think your company's focus is too niche for a wildly successful content marketing strategy, this content marketing case study is for you. iDirect focuses on providing high-speed internet connectivity to maritime vessels. Talk about a niche market! If they can succeed at building an audience, so can you.
Whether you're outsourcing, insourcing, or somewhere in the middle, you can't help but get inspired by US Waterproofing's story. The company successfully got all of their 50+ employees to buy in to content marketing, and share exactly how.
Kyle Byers, owner of GrowthBadger, shared a great method to get more visits, shares, and links for any article you use it for.
He named it the "Double Survey Technique." The first blog post Kyle made with this method boosted the website's traffic by 843% in the first week.
This content marketing case study by Marcus Sheridan isn't the longest, but it's effective and showcases one of the brightest ideas we've come across for creating content. Block Imaging CEO Krista Kotrla successfully pulled off a two-day retreat centered on content marketing. You might not be able to take your employees away for a weekend to learn blogging, but you can learn from Block Imaging's crash course.
It's easy to get stuck in a rut if you're at the helm of a moderately successful content marketing strategy, as experienced by Yale Appliance. Despite the fact they were receiving 200-500 views on their average blog post, they successfully reset their blog, and saved over $500,000 on marketing in the process. Regardless of your success to date, you can learn from Yale's agility.
We've all heard the saying that content marketing strategy is a marathon, not a sprint. However, given the meteoric growth in the field over the past few years, companies that win often have mastered the art of sprinting a marathon. ShoreTel Sky realized to stand out in the rapidly growing cloud-based phone systems space, they needed to publish more than their in-house content creators can handle. This case study is a brilliant lesson for companies hoping to successfully use a combination of insourcing and outsourcing.
Minneosota's professional football team, The Vikings, faced a unique challenge in 2009. There was tons of content being created about their team, particularly during game season, but they wanted to become a one-stop shop. They ultimately won through careful metrics analysis, creating a boatload of content, and providing up-close-and-personal access to their star players. While you might not have the budget to blog 10 times daily, their aggressive and measured approach can help any business win.
RedBull has always been an early adopter. They launched their energy drinks in 1987, when many people were still warming up to Espresso, and began their content marketing strategy in 2007. There's no question they've won, and their team of 400 content creators produce some of the most compelling branded content on the web. Their cult of brand personality is perhaps the most compelling thing about their media, and any company can take a page from their customer-focused content.
There's nothing more inspiring than a company that successfully leverages content marketing to beat external factors. That's definitely the case with this story, about a major credit card processor who was struggling against a 23% decline in credit card use during the recession of 2008. If you're curious whether content marketing is stronger than consumer trends, take this marketing case study as evidence that creating custom content can cure almost anything.
Keep reading to learn how aggressive keyword strategy and Outgrow's interactive content and made the onboarding process easier and more interesting, and boosted their lead generation by 200%! Don't miss this interactive content case study!
Consumption of research reports and case studies could be the difference between a sufficient content marketing strategy, and an outstanding plan for web domination. Continuing education has always been important, but it's never mattered more than in the midst of the content arms race.
What are your favorite types of educational materials on content marketing strategy? Are there any outstanding resources that didn't make this list?