Simplicity is the Best Policy: 6 Essentials for the Successful Blogger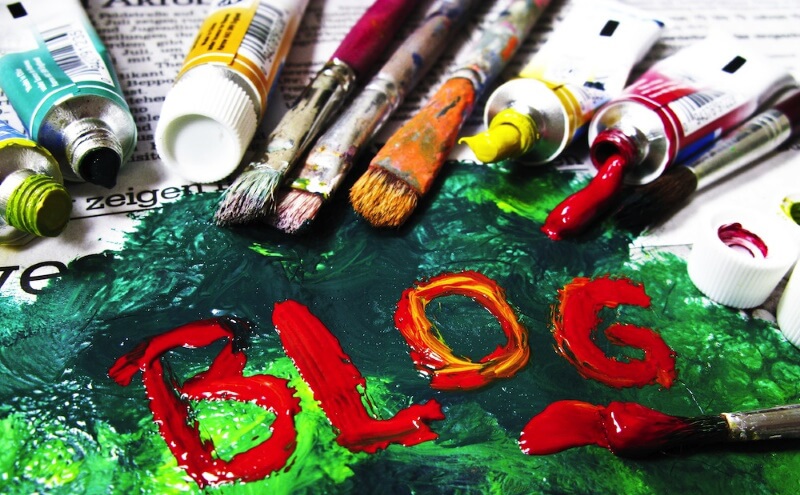 In an age where blockbuster movie scripts could fit in a pamphlet and thoughts must be expressed in 140 characters or less, blogging has become a square peg trying to fit into a round hole scenario when competing for the minimized attention span of most people.
Blogging is in many ways even more difficult to increase penetration than typical social media campaigns, if such a situation is possible, but not all hope is lost. With a little care and thought, any blog with an empty viewer can be grown into an influential force by following 6 essential ideas.
1. Connect with Others
What made Google's search engine so revolutionary was it's ability to rank sites in pseudo popularity contest rather than word matching. This means even blogs can't become successful if they aren't popular with others first. It may seem counterintuitive, but reaching out to other bloggers with the promise of supporting each other is a guaranteed way of gaining readers. The better a blog cohabitates with others, the more likely your voice will be picked up by passing ears on the web.
Building relationships with influencers in your niche is essential to getting your content seen. Not only can you ask them to share your content for you, but many of them are also more than willing to provide content for you themselves.
For example, it's well-known that the majority of clothing brands work closely with other fashion bloggers to showcase their apparel. ASOS even created a microsite, called fashionfinder.asos.com, which invites fashion bloggers to share their profiles and content among subscribers. Connecting with influencers on social platforms such as these can help you potentially tap into a new audience.
2. Give the People What They Want
Instead of struggling to manufacture more content on a whim, most successful blogs ride the momentum created by readers. As a blog begins to address more topics in a certain genre, readers give feedback by generating topics they would like to see covered.
Not only does this give the author plenty of material to work with, it also validates the opinions of readers by letting them know you are listening. Call and response relationships between bloggers and readers are the most healthy and ensure consistent readership.
3. Design Thoughtfully
10 years and billions of users later, many people have forgotten one of the core features that made Facebook incredibly popular: design. At a time when MySpace was a minefield of tacky tiled wallpapers, blinding fonts, and surprise musical attacks from heavy metal profiles, Facebook offered a clean refreshing alternative.
Websites of any kind, especially blogs, need to seriously consider thoughtful design that focuses on clean and simple graphics that give text plenty of room to breathe. While there may never be a shortage of ideas, the centerpiece of good design is quality content.
4. Branch Out
Blogs are no place to be bashful. Through email, newsletters, and social media, bloggers can dramatically increase their brand recognition as people begin to see you more regularly.
Niche sites are perfect for plugging your blog's relevant material. If content focuses on projects or creative ideas, consider focusing more attention in places like Pinterest rather than Facebook. You can't be everywhere, but you can be in the places that count.
5. Use Visual Aids
Human beings are highly visual, which means we will always be attracted to something with pretty pictures over something without. When it comes to attracting the eyes of readers, creating striking visual content is no longer a "nice to have".
According to Facebook, status updates on pages that include attractive images and videos deliver more than 100% stronger engagement results. At the same time, according to an infographic provided by Simply Measured, both photo and video posts shared on Pinterest now drive more traffic than Google Plus, Twitter, LinkedIn, and StumbleUpon combined!
6. Be Flexible
While the jury is still out on the growth of tablets, smartphone viewership is a safe bet for today and tomorrow. As more people consume content on smaller screens, it becomes painfully obvious when certain sites aren't conforming to the new standard. Create all content with responsive design in mind.
This recent buzz phrase describes the need for website content to look great regardless of screen size. If your viewer base is increasingly consuming your content on a lunch break, ensure it's a pleasant smartphone experience by making text larger and interactive elements touch-friendly.
All these elements are incredibly important, but some require more attention than others. Consider picking up new technical skills over time to maximize accessibility of your content, but realize that the best rule is to focus on the needs of your audience. If you remember to take care of them, they will always be there for you.