15 Ways to Get More Customers from Your Blog
If you've jumped onto the content marketing bandwagon and kick-started a blog on your business website, you may have discovered that generating customers from your blog isn't all as easy as you originally might have thought.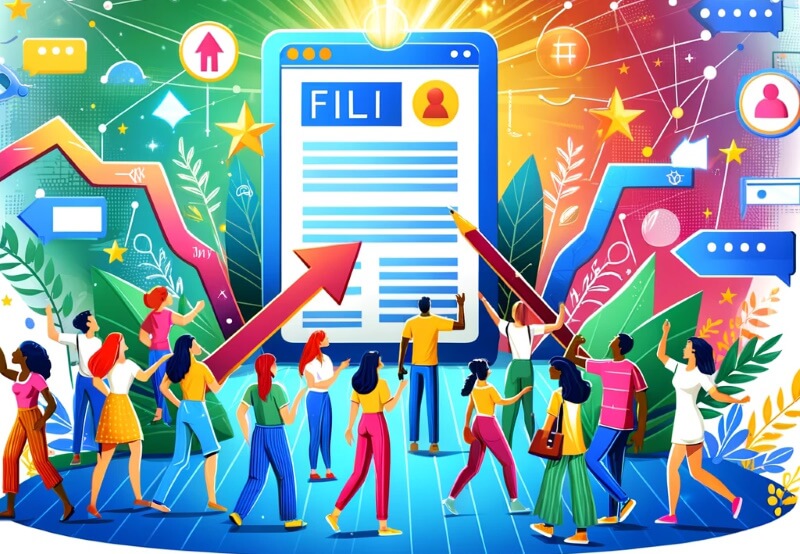 But never fear — just because your blog isn't attract customers now doesn't mean that it won't in the future — all your blog needs is probably just a quick boost. So, here are 15 ways to boost your blog's customer-generation.
1. Blog More Often
It's been proven that the more often you blog, the more traffic you will be able to drive with it. Just make sure the quality of the posted content doesn't suffer.
2. Include Call-to-Actions
A blog post without a call-to-action is a blog post wasted. Here's how to craft a customer-generating CTA.
3. Use Images in Your Posts
Pictures speak a 1000 words — they also help to boost user engagement on blogs. With more images you can increase your blog visitors' time-on-site and generate more customers.
4. Optimize for SEO
Google is the undisputed king of organic traffic. Make sure your blog conforms to their guidelines and is properly optimized.
5. Produce Higher-Quality Content
Sometimes, the only thing holding your blog back from more customers is simply a lack of quality content. Each post you publish should add value to the Internet.
6. Include Opt-in Boxes in Posts
Email marketing has a sky-high conversion rate. You can leverage your blog's traffic to get more mailing list subscribers by putting opt-in boxes in between posts.
7. Be More Personal
Customers love buying from real people they like. Developing a strong personality and voice on your blog will help you appeal to them.
8. Make Your Headlines Compelling
Your headline is the most important piece of copy in a blog post. Make sure that each post title is compelling and sure to get a high click-through rate.
9. Improve Your Blog Design
The best way to make a good first impression on a customer is to look amazing. If you haven't updated your blog design since the 90's, it's high time you did.
10. Use Buzzwords
Special buzzwords like "surprising", "powerful", "smart", and "effective" make your blog content more shareable. Using them will help you get more customers from your blog's social media marketing.
11. Use Google Authorship
Google Authorship helps you build rapport with your customers by showing your face in the SERPs next to your blog post listings. There are plenty of other reasons to use it, too.
12. Build Blog Authority
Make sure that your blog visitors know that you are an expert in the industry. High blog authority helps to dissipate any qualms visitors might have about buying from you.
13. Create Infographics
Infographics are very shareable and hugely popular on blogs. Leverage their traffic and customer generation power on your blog.
14. Create More Evergreen Content
Evergreen content is content that will still be relevant and educational years after it is posted. Center your blog around evergreen content rather than around current events.
15. Do Keyword Research
Your blog content should target keywords relevant to your business that will bring you customers. The first step in creating a successful blog is rigorous keyword research.
Which of these tips are you going to implement in your blog today? Which ones do you think are going to bring you the highest number of customers? Let's hear your voices in the comments below!